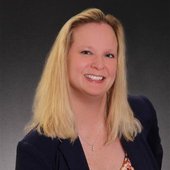 By Karen Johnson, Realtor, ABR, "Bucks County PA Homes"
(Addison Wolfe Real Estate )
  Market Report & Homes Sales:  Coopersburg PA 18036 for November 2014   The median sales price for homes in Coopersburg PA for August 14 to November 14 was $204,515. This represents a decline of 23.6%, or $63,165, compared to the prior quarter and a decrease of 28.2% compared to the prior year. Sales prices have depreciated 10.4% over the last 5 years in Coopersburg. The average listing price for Coopersburg homes for sale was $404,835 for the week ending November 19, which represents an increase of 1.5%, or $6,020, compared to the prior week and a decline of 0.3%, or $1,286, compared to the week ending October 29. Average price per square foot for Coopersburg PA was $128, a decrease of 8.6% compared to the same period last year.           Coopersburg Summary The median sales price for...