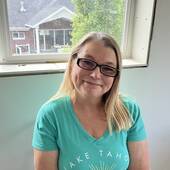 By Katerina Gasset, Amplify Your Real Estate & Life Dreams!
(The Gasset Group & Get It Done For Me Virtual Services )
I'm super excited to share some personal insights into one of my favorite spots in Provo — the Indian Hills neighborhood. As a proud resident of Indian Hills myself, I've experienced firsthand the unique charm and community spirit that makes this area more than just a place to live, but a real home.Indian Hills Provo: A Resident and a Realtor's Perspective Where I Live: Right here in Indian Hills, Provo, Utah. Neighborhood Feel: It's a blend of serene suburban life and the convenience of city proximity. Community Spirit: Warm, welcoming, and family-friendly — a place where neighbors become friends. Living in Indian Hills has given me a deeper appreciation for the little things that make a neighborhood great. From the way the morning light hits the Wasatch Mountains to the friendly waves...