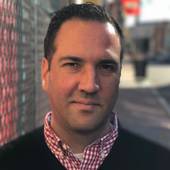 By Francisco Peot, The Best Place To Find Your Home!
(Richmond Home Sales At EXP Realty)
The neighborhoods of Northside in Richmond include northern Richmond and some parts of Henrico.  These neighborhoods include Bellevue, Barton Heights, Ginter Park, Chestnut Hill Plateau, Rosedale, Washington Park, Highland Park, Sherwood Park, Hermitage Rd, Brooklyn Park, Montrose, and many more.  The neighborhood of Northside Richmond began in the late 1800's and can be credited to philanthropist Lewis Ginter and planned by Frederick Law Olmstead Sr. The intent was to have streetcar transportation for businessmen to retreat from the city to the suburbs.  The project was not fully realized because of the depression, and most of the houses were constructed from the 1920's to the 1940's.  There has been a revitalization in Northside over the few years, and the Northside is now one of the ...