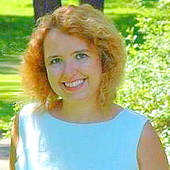 By Lisa Friedman, 35 Years of Real Estate Experience!
(Great American Dream Realty)
Open House on New Foreclosure Listing in Good Condition! Overview Maps Photos Description Awesome foreclosure listing in great neighborhood. Needs paint and carpet - otherwise it's in good shape! Nice newer oak kitchen cabinets, newer appliances, updated bath, newer flooring in kitchen and bath, closet organizers. Great natural lighting. Beautiful location surrounded by tall evergreen trees with large lawn and picnic / garden area. Carport with storage. Located on a quiet street with only four condo buildings of six units each. Great location walking distance to a gym, coffee shop, bagel shop, health store, dry cleaners, Champlain Valley Expo, etc. New vinyl siding coming next spring. $109,900 Condominium Main Features 2 Bedrooms1 Full BathroomYear Built: 1986MLS #: 4661058 Location 3C...