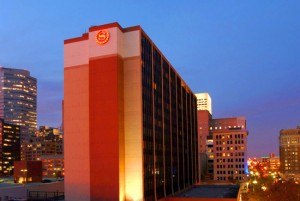 It's always interesting to hear about the history of our city, especially from those with firsthand experience/knowledge, like Steve Lackmeyer. In a recent article, he highlighted his memories of Oklahoma City's Sheraton Hotel:
My sister and I had the run of the hotel that first week of January 1977. We were just kids — our father, Robert, was a partner in the development group that built the hotel and attached retail plaza.
**Originally posted on the ShowMeOKC Real Estate Blog, where you'll find out more about Oklahoma City, Edmond, Moore, and beyond.