1658 NE Tucson Way, Bend OR 97701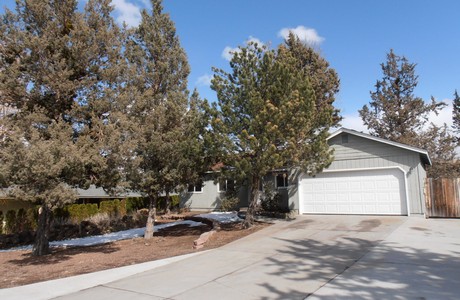 1658 NE Tucson Way, Bend OR 97701
Offered at $111,900
MLS#: 201202227
Homes in Bend
The low end of the Bend real estate market has been absolutely on fire. Homes in Bend priced under $200,000 barely hit the market, then are gone. Multiple offers are the rule, rather than the exception. This new listing for us has been on the market for just four days; it's priced at $111,900.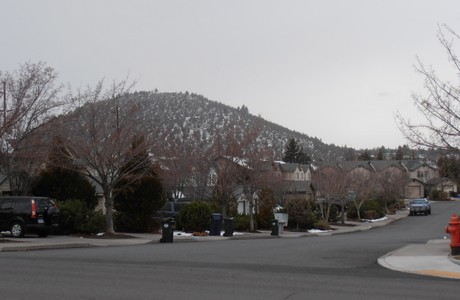 1659 NE Tucson Way
Located one block east of 27th. St., on Bend's sunny eastside, this 3 bedroom, 2 bath, single level, 1204 square foot home is perfect for the first time buyer or investor. It 's close to almost everything . . . the hospital, Mt. View High School, and shopping.
The flat, .17 acre lot offers fully-fenced rear and side yards.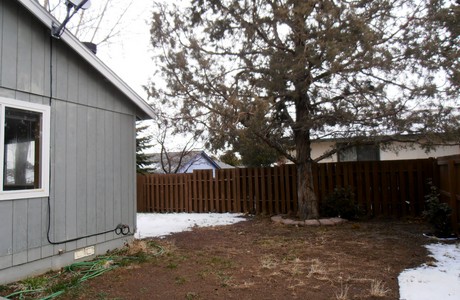 This house in Bend sits well back off the street, and features a treed, low-maintenance front yard . . . a front row seat for the Fourth of July fireworks on Pilot Butte:
From the driveway, there are also superb vistas of Broken Top and the Cascades.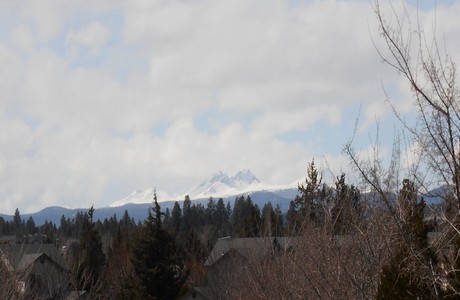 Floorplan
The open great room floor plan features vaulted ceilings, skylights, and a gas stove.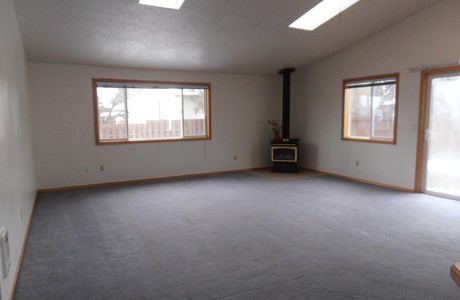 The compact kitchen has oak cabinets, appliances, and a quaint breakfast bar. The counter tops are not granite.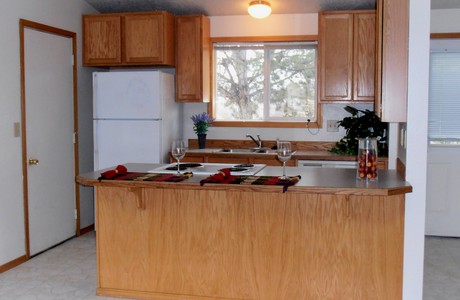 There is additional parking (boat or RV?) alongside the attached 2-car garage.
Won't Last Through the Weekend
This one won't last through the weekend, so check out the other 3 bedroom, 2 bath homes available in Bend for less than $125,000. Simply click on a thumbnail to see full details. Call us if you see something else that you like:
$105,000


Bend, OR 97702

Listing #: 201201592

$109,900


Bend, OR 97707

Listing #: 201109065

$109,900


Bend, OR 97707

Listing #: 201200992

$110,000


Bend, OR 97707

Listing #: 201201671

$110,000


Bend, OR 97701

Listing #: 201202029

$111,900

1658 NE Tucson Way
Bend, OR 97701

Listing #: 201202227

$117,000

1219 NE Thompson Dr
Bend, OR 97701

Listing #: 201109006

$119,570


Bend, OR 97702

Listing #: 201100489

$119,900

20026 Elizabeth Lane
Bend, OR 97702

Listing #: 201107276

$119,900

3255 NE Woodbury Ct
Bend, OR 97701

Listing #: 201200481

$119,900


Tumalo, OR 97701

Listing #: 201201648

$120,000


Bend, OR 97701

Listing #: 201102793

$120,000


Bend, OR 97702

Listing #: 201201339

$120,900

16833 Sun Country Dr
Bend, OR 97707

Listing #: 201201120

$122,000


Bend, OR 97702

Listing #: 201202114
Search anonymously for more expensive homes in Bend