Items that Repel Home Buyers
The seller's market that was so prevalent a few short years ago seems to have shifted in favor of the home buyer. Thanks to an overall improvement in the economy and home prices that have risen by 10% or more for the past year, buyers are becoming a bit more selective about their purchase. Here are some items that scare buyers off and what you can do to fix it.
Foul Smells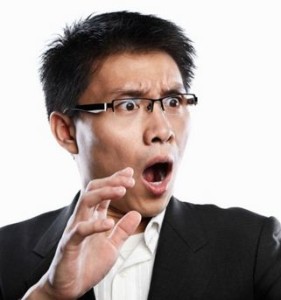 Certain buyers may like fried food or indoor pets, but most people are turned off by unpleasant odors. This is especially true when the odor is noticeable when a person first walks in to the home.
Odors come in all shapes and forms. Various kinds of food, pets, and tobacco can leave behind distinctive smells. It is important to deep clean the home, the carpets and even the ventilation ducts to get rid of the odors.
Paper on the Walls
For 40 to 50 years wallpaper was quite the rage. Unfortunately, those days are gone. Since most people pick out a very particular wallpaper to go along with certain furniture and trim it is highly unlikely that the next person to buy the home will have the exact same taste. It is better to remove or cover up the paper with paint that is in a neutral tone. Wall paper on one accent wall can be a neat feature however. Using paint and stencils might be the best choice because it would be easy to paint over if it is not to the taste of the buyer.
Dirt
Many sellers fail to realize how important it is to have the home looking as clean as a brand new home. Most buyers do not look past what they initially see in order to understand the potential value of a place. They simply want to walk through and imagine their furniture, heirlooms and personal belongings in various spots in the home. That is tough to do when the sink is full of dirty dishes; the living room is a mess and all the floors need cleaning. Go through every room and thoroughly clean everything.
Sellers Standing Around
The vast majority of buyers prefer to look at a home without the seller present. When a seller is in the home during a showing it presents a bit of awkwardness for the real estate agent and makes the buyer feel pressure. This is easy to remedy: do not be present when the agent shows your home.
Old Items
If the home looks like you stepped back in time 20, or 30 or more years then it will be tough to sell. Old plumbing fixtures and doorknobs that have lost their usefulness scream out "lack of maintenance" and it will make potential buyers wonder if other things in the home are in need of major repair.
Less than the Truth
Thanks to modern technology it is easy to put together a large number of digital pictures and even a video of a home. These items, along with descriptions, need to be as accurate as possible. Putting up a description that omits the fact that a home is mere feet away from a train track or a picture that misleads about the size of a room can turn off not only buyers but agents as well.