Our firm covers both Gainesville / Alachua County & Ocala / Marion County, FL so I thought it might be fun to do an "apples to apples" comparison of the 2 markets.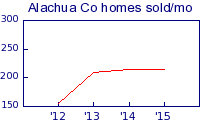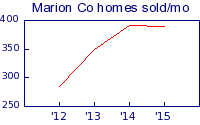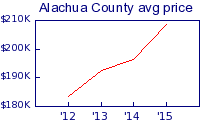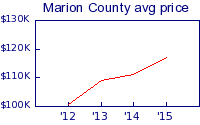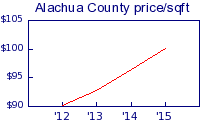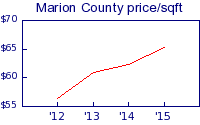 That's a lot of data, eh?
In a nutshell, Marion County has more monthly activity than Alachua County, but the average home is far less expensive.  Both areas have appreciated nicely in the past few years, but even so, the average home in Marion County sells for $65/sqft.
Bear in mind, Marion County features some very high dollar horse farms, so there's definitely pricey real estate there.  But the garden-variety home is more affordable than in Alachua County.  
Otherwise, though, the markets are both in pretty good shape.  Inventory in Gainesville/Alachua County is lower, but not significantly:
Much of Gainesville is in a full-blown seller's market, with only 5.2 mos inventory right now.  Ocala/Marion are balanced at 6.6 mos & 7.9 mos.
We keep these stats updated on our stats page so if you're interested in the area, that page will always have lots of data available.
We also have "drilled-down" data available on our "Neighborhood Analyzer" pages for Gainesville & Ocala.  Just type a neighborhood & it has data for the area as a whole as well.
Too much data?  Never!