By Jennifer Pattison Tuohy – Original Article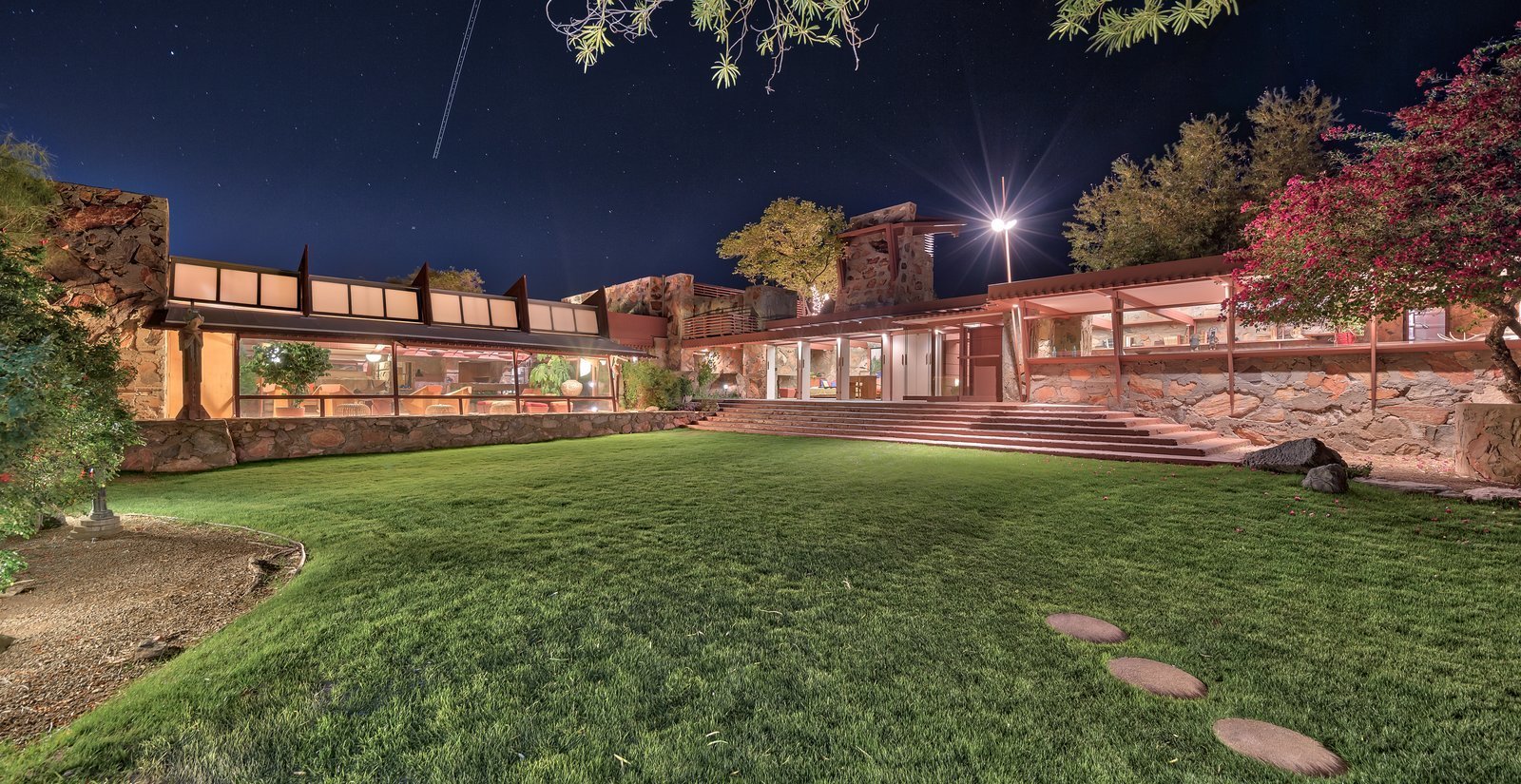 Taliesin West is a Frank Lloyd Wright masterpiece composed of locally sourced materials, rich red hues, and thoughtful indoor/outdoor connections. Andrew Pielage
The School of Architecture at Taliesin (SOAT), founded by Frank Lloyd Wright, is closing its doors this summer after 88 years of educating aspiring architects. The school's Governing Board called the decision to shutter the institution "gut-wrenching." 
In a statement, SOAT said that it was unable to reach an agreement with the Frank Lloyd Wright Foundation to keep the school open. 
Established in 1932 by Frank Lloyd Wright, the school was originally named the Frank Lloyd Wright School of Architecture. It took its current name in 2017 following the introduction of a new rule prohibiting accredited architectural schools from being financially dependent on non-academic institutions. This meant it needed to become an independent entity from the Frank Lloyd Wright Foundation, although its campuses remained on the foundation's property at Taliesin and Taliesin West—and the two institutions were closely aligned.
After the official separation, the Foundation continued to support the school, donating more than $1.4 million through last year, according to Architect magazine, as well as the use of its facilities in Arizona and Wisconsin.
SOAT will continue operating during the Spring 2020 semester, and it will officially close by the end of June. There are approximately 30 students currently enrolled, and an agreement is in the works to transfer their credits to Arizona State University's Herberger Institute for Design and the Arts so that they can complete their degree programs.
"This is a sad and somber day for our school, our students and staff, and the architecture community," said Dan Schweiker, chairperson of the school's board of governors. "We are saddened we could not reach an agreement with the Frank Lloyd Wright Foundation to continue operating the architecture school. Our innovative school and its mission were integral to Frank Lloyd Wright's vision for connecting architecture to our natural world. Wright's legacy was not just building. It was a school to promulgate the lessons for all future generations."
SOAT offered a unique, immersive experience for architecture students, who often designed and lived in their own residences at the Taliesin campuses. "In an age of so much turbulence, this school and its students provided so much peace," said Jacki Lynn, a member of SOAT's Board of Governors. "It breaks my heart that all the parties could not come together to ensure the proper legacy of this great American."
_____________________________________
Contact us today for all your real estate needs.
"The Best Home Search Real Estate App" – Click HERE!
What's My Home Worth? – Click HERE!
Oh, by the way … if you know of someone who would appreciate the level of service we provide, please call us with their name and business number.  We'll be happy to take great care of them.
Keller Williams "Highest in Customer Satisfaction" distinction among sellers and buyers – J.D. Power and Associates.