With Independence Day approaching, you probably have red, white and blue on your mind! If you want to serve a July 4th meal with the appropriate celebratory colors, use these colorful, healthy fruits and vegetables!
STRAWBERRIES
These ruby red treasures are filled with vitamins, fiber, antioxidants, potassium and manganese.  They are also low in calories and are sodium, fat and cholesterol free!  And they taste like a guilt-free sweet treat! Make them extra special on Independence Day with this fun recipe: Red, White & Blue Strawberries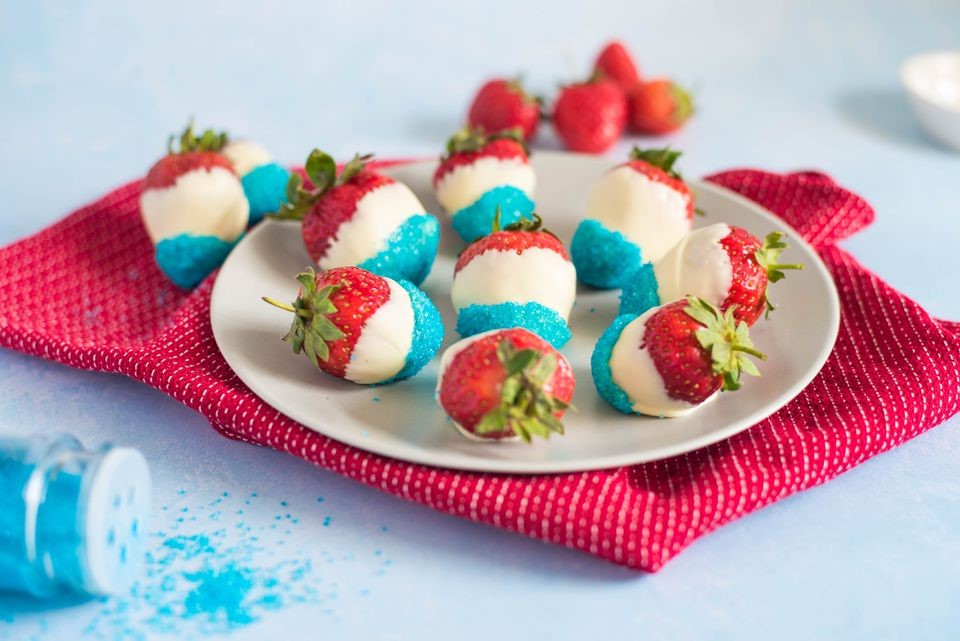 Photo Credit: thespruceeats.com
RADISHES
Packed with vitamins E, A, C, B6 and K as well as potassium, phosphorous, magnesium, copper, calcium, iron and manganese, red radishes are a wonderful option for your festive 4th of July meal! This Crunch Garden Salsa made with crisp radishes and cucumbers will be the hit of the party…serve with blue tortilla chips for a special touch!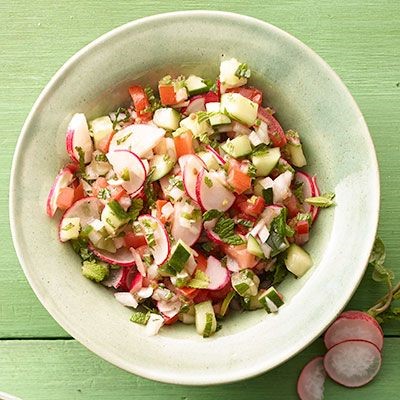 Photo Credit: delish.com
PEARS
Did you know that pears can actually help manage prediabetes?  Antioxidants found in pears help prevent rapid carb digestion that can cause blood-sugar spikes.  Raw pears are great for sweetening bitter salads, and poached pears are a yummy dessert.  Try this pear recipe for your Independence Day gathering: Pear Salad With Dried Cherries and Candied Walnuts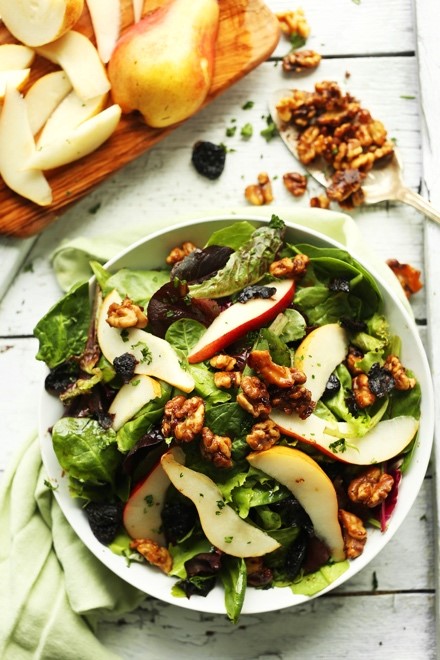 Photo Credit: minimalistbaker.com
CAULIFLOWER
Don't let the mild taste of cauliflower fool you. It is full of vitamins and minerals! One cup of raw cauliflower contains 77% RDA vitamin C, dietary fiber, protein, vitamin K and potassium. And it's only 25 calories!! Riced cauliflower is fantastic as a substitute for carb heavy white rice. And cauliflower crust on a pizza saves you lots of calories!  Here is a fun cauliflower appetizer recipe for July 4th: Buffalo Cauliflower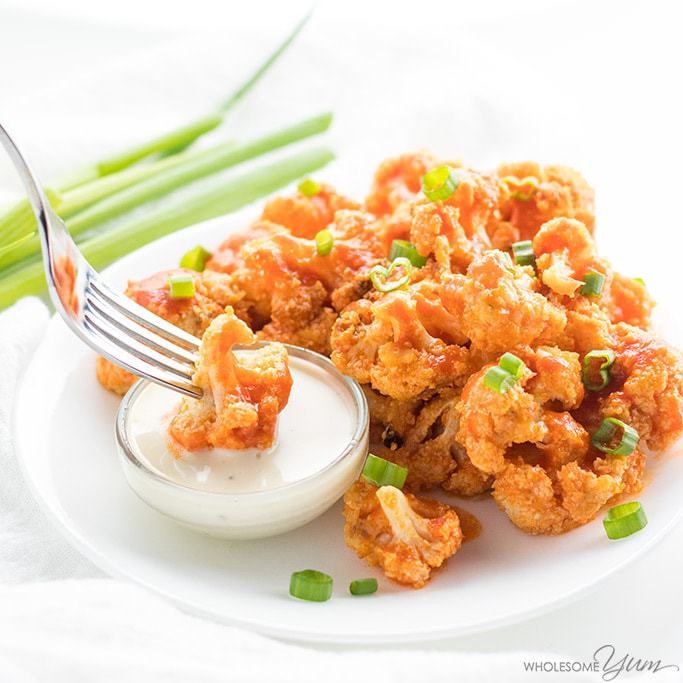 Photo Credit: wholesomeyum.com
BLUEBERRIES
These scrumptious treats are packed with nutrients! Low in calories and high in fiber, they also have antioxidants which play a role in preventing cell damage and reducing the risk of chronic disease.  Try this delectable blueberry recipe for your July 4th gathering: Cape Cod Blueberry Pie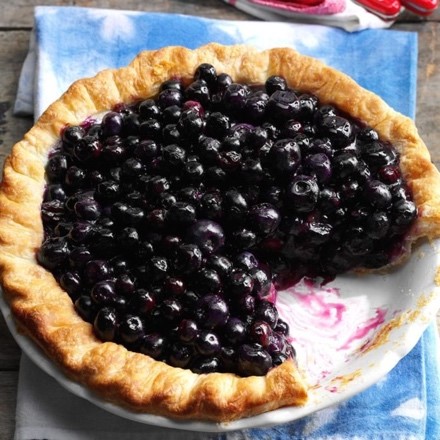 Photo Credit: tasteofhome.com
BLACKBERRIES
They may be called blackberries but these sweet treats are actually dark blue and offer several health benefits.  One cup of blackberries has nearly 8 grams of fiber, 40% RDA for manganese, and 34% RDA for vitamin C.  This same serving also provides 24% RDA for Vitamin K which is necessary for blood clotting and plays an important part in bone health. For a unique Independence Day entrée try this recipe for Blackberry Glazed Chicken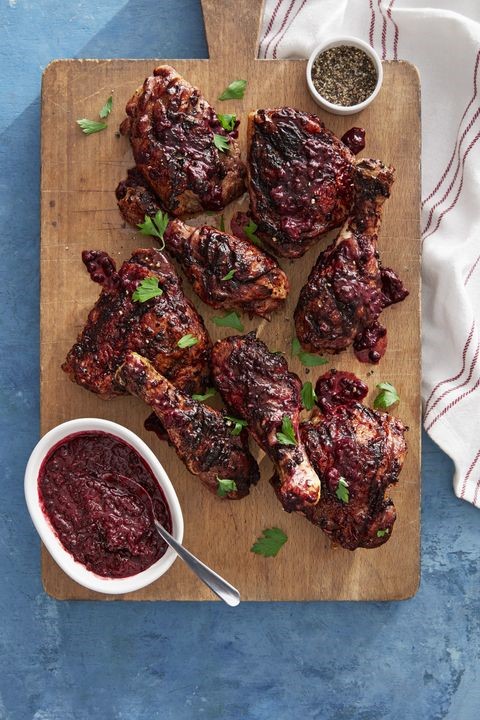 Photo Credit: countryliving.com
Whatever you decide to serve on July 4th this year, we hope you are able to spend the day celebrating with family and friends.  Happy Independence Day!
If you are in the market to buy or sell a home, let Sandra Nickel and her Hat Team of Professionals assist you with all your real estate needs!  Call them today at 334-834-1500!