A most Blessed Valentine's Day
Thursday, February 14, 2008 .....
I wrote the most loving note about part of my day today that I wanted to share. I of course
didn't 'save' it and when I hit spell check- lost the page.. I am too tired to try re- draft my
thoughts (or the mini novel I typed), and I know that tomorrow I won't remember the mood I
was writing BUT this page will serve as a reminder that I need to pay attention (even at night-
when I am tired). So sorry everyone missed it- it was a good one!! -be good cheryl
Edit...and continue...... (kinda like reading a Dear Diary, isn't it?)
I have a few minutes so I am going to write about my prior writing. One note to make is that
the time is off on my computer so I was actually writing late Thursday night (thus the
"Valentine's thoughts). I think writing is like dreaming, one can never describe it exactly like
she is thinking. My friend, Pam, called me early this morning (Friday) to talk about a
possible trip to Chicago to the quilt show.
I told Pam about my attempt at romantic writing and she agreed, somethings just can't be duplicated.
When I speak about Love verbally I sometimes sound sarcastic (not my intent mind you, just my
voice tone and extra chromosome of sarcasm).
I remember starting my story (a true account of my heart at the time) b/c I had been reading
and viewing fellow quilt blogger posts of joy at the gifts received for the holiday. My love language is
'giving gifts'. I shared that and explained that my husband's language is 'service' (now I am
giving away the ending).
When others are participating in the traditional commercial banters and exchanges of this time of year I
get a little introspective as I observe the processes. (Here's where I add the side note that
who ever said it is more blessed to 'give' than receive, was a 'giver'- that's how WE (givers)
show OUR Love)
In the original writing I remember throwing in the line my husband uses to excuse his lack of verbal
affections, you all know the one: "I told her I loved her when we got married, if I change my
mind I'll let her know." His rationalization for not purchasing surprises: "I bought her live
flowers once, and they died" Followed by: " I brought home plastic ones and she still has
them".
It would be funny if not true ------ (I do still have them, - ----- both!........... flowers and husband)
Needless to say, the idea of dinner and a show never enter my mind........cliff hanger......oh
what will happen next?
.....
Several days before, a dear friend had asked me visit 'when I had some time". What she
didn't tell me was she wanted to 'clean' out her guest bed room closet.........OK, I am glad to
help......What's in it?........
Guess.......
fabric, fabric, fabric, and more fabric.
After awhile of pure joy, sorting, piling, visiting, planning projects........ I realized I had no
way to transport it all in my car.
Favorite hubby, was home enjoying a bulging disk (I say enjoy b/c men are
sooooooo happy when they are sick and sooooo much happier when they are in pain).
I phoned to check on him and to let him know it would be 'awhile' before I could get back
(pun intended) and fix supper.
(I know you think that this is where the "Dinner" part comes
in but you would be wrong.)
When I explained I still needed to bag everything up, and get it to my car, and probably take
several trips to haul the stash home.....he responded with the unthinkable- boo-boo-back-
boy said: "Give me twenty minutes, I'll bring the truck"
Marie, and I kicked back and girl talked until he arrived.
When Carl arrived, Marie was so excited to show him the volume of what we had freed from years of
confinement behind closed doors.
He responded with his usual: Do you want me to haul it to the dump?"
Followed with the backup grin getter: "Or do you want me to just set it on fire here?"
I just wanted him to stand there and not hurt. I wanted him to read my mind about how nice
this was to only have to make one trip. I wanted him to sit in the truck and just honk the
horn (different story).
What I didn't expect was his show of strength as HE carried bag after bag down the steps to
the back of the Dodge. My man, loves me so much he thought of my convenience over his
comfort. (Either that or the pain pills were starting to work) Even after getting things all
outside, he came back in a visited a bit. (The visiting had to be the meds.)
Marie, is 81 and lost her dear husband 23 years ago. I am sure she misses him every day. She
told us how he worked long hours for the rail road and she learned to keep busy while he was
gone. Sewing was a much enjoyed activity for her and explains how she came to have so
much stash. Her gift to me, was the overflowing abundance of material to add too or start almost every
charity project I dreamed to do. My gift to her, was the hope of opportunity to accomplish tasks she
could no longer perform.
Carl's gift to us both, was the act of a Godly man, taking care of his woman in front of another woman.
(Nothing makes us prouder than to have our guy fight dragons, leap tall buildings and be
there for us. If there are any men reading this far- we like the door opening ritual too.)
Marie, enjoyed his stupid jokes, his rolling his eyes when we spoke of making quilts, his
screaming in pain as he descended the steps. (OK that didn't happen, just checking to see if
anyone is still reading.)
It meant a lot to her to speak about her husband and to have company visit, for a chance
to talk. She told me even though the days go fast, the nights are long when you are alone.
When I started the original story Thursday night, I was in a reflective mood, my cup of love
was over flowing. I wanted to make a quick statement about love languages and brag a little
about my hubby riding in on a white truck to save my day (and a little brag that I got sew
much fabric- did I tell you about the fabric?). save it for another post.
I had started out with one of our daughter, Christin's favorite statements: "LOVE is an Action
Verb". Even though I rarely get flowers or romantic words to tickle my ears. I got the best-
est gift of all. The gift of self sacrifice.
Depending on the tone of the reader, I can see sermon potential or a least a good stand-up
bit. (there goes my sarcasm- NO that is not a 'Gift of the Spirit', I've looked it up.)
I'm a bit off track again, but about done. Scripture tell us that of Faith, Hope and Charity the
greatest of these is LOVE. I truly feel blessed to be able to see the greatest of these in action.
- (last nights account was way better)
If you are wondering about dinner.........
I cooked!
Be good and be blessed. cheryl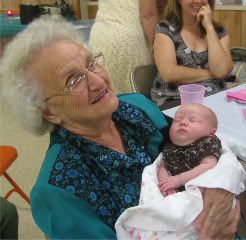 This piece was written for a quilt blog I journal on.
When Sally announced the Holiday contest, I just had to send in an entry. I love the Active Rain community of my peers and anytime one has a project that is dear to them, it is dear to me.
In the past we use to tell and re-tell our stories and traditions. In today's cyber-space age, we can blog and re-blog.
Who knows, maybe one day one of Marie's great-grands will get a chance to banter on Active Rain and run across this story of a moment in love.