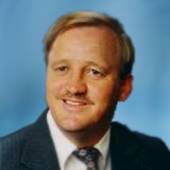 By Charles Stallions, 850-476-4494 - Pensacola, Pace or Gulf Breeze, Fl.
(Charles Stallions Real Estate Services )
 Why You Should Build a New Home in Santa Rosa CountySanta Rosa County is located in the western part of the sunny state of Florida. It was named after the Catholic Saint Rose of Viterbo and is known as one of the most beautiful counties in the area. The county comprises the area from Navarre in the east to Gulf Breeze, boasting some amazing beaches along the coastline. Although it primarily serves as a bedroom community to those who work in Pensacola, the county has much to offer to its residents! Although small in size, Santa Rosa features both vibrant cities and tranquil communities. Some major cities include Milton, the county seat, and the city of Gulf Breeze. The area boasts a vibrant economy centered on tourism and services and the major employers in Santa Rosa include Wal-Mart,...