In Charleston SC and our surrounding areas. older homes usually have seen many seasons and generations of families. Most of them were crafted with close attention to detail on various aspects of the home and they tend to be stronger and tougher.

If you are looking to find a nice older home in an old established locality like the Charleston SC area, you may want to know the advantages that are in store for you on such a purchase.

Older homes also tend to have bigger lawns and yard space because of the abundance of space back in those olden days. This space can prove to be beneficial to make garages and other structures for storage and other activities. Old construction and architecture also tend to have more character because of the authenticity gone behind building them. Popular older styles like Victorian, Colonial and Tudors have very interesting architectural features and they use beautiful decoratives within the house like carved arches and stained glass windows. These features of the house bring a certain aesthetics than can not be brought about by modern architecture. In addition to this, most older houses come with antique furniture and antique decorative pieces which will adore your home beautifully.

Older homes are more often than not passed down from generation to generation and tend to be associated with a rich culture and history. Knowing about the ancestors of the house can bring you closer to the place and make you fall in love with it. These older houses also have neighbors that have known each others since generations which gives it a more safer environment to live in. Older houses also come with property that has provided for mature trees. The yards of such houses usually have vegetation that has been around since centuries. These houses also reside in areas that have more charm because of their oldness. The neighborhoods are established ones that are perfect to raise children in. These older areas are also more often than not located closer to downtown areas. This gives residents the advantage of walking down to local hangouts and stores.

Shopping for your new old house can be a pleasurable experience. You will have the chance to raid out antique stores and other places that can offer you quality furniture and adornments that would go perfectly in sync with the character and beauty of the house.

SCHomeSellers.com Rent to Own and Lease Options on Homes For Sale in South Carolina!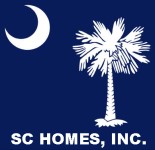 You can view all our available properties at Available Homes for Sale and Rent to Own and if you would like to pre-qualify for one of our rent to own homes please complete our online confidential Home Buyer Questionnaire and start to enjoying a home owning by renting to own or lease option!
When renting to own one of our homes in the Charleston SC area, even those with less than perfect credit can qualify!