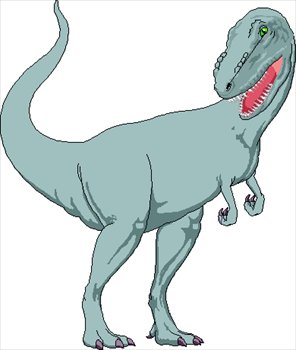 Did you know that Marlboro Township is home to one of the most productive fossil sites in the East? In celebration of this, Marlboro Township will be holding some wonderful upcoming activities along with Dr. Paul Kovalski Jr, an expert in the field.
DINOSAUR DISCOVERY

Come check out this amazing event! Receive FREE tree saplings, dinosaur gifts, 65 million year old shark teeth! Plus see the super fossil displays. There will be a live 1/2 hour puppet show at 1:00, along with the opportunity for kids to climb on a fire truck and bounce around in a fun inflatable.
Day/Time: April 27 from 12:00 to 2:30
Fee: FREE
Location: Municipal Complex off of Wyncrest Road.
FOSSIL HUNTING
Join Dr. Paul Kovalski, Jr. and search for sharks' teeth, Belemnite, Exogyra (500-year-old Clamshells) Vertebra and much, much more! The event is open to children ages 4 and up. Bring a strainer, small shovel, and a plastic bag for your finds and the desire to dig, and a towel to help you clean up and sit in the car going home. Wear old clothing, boots if desired; and be prepared to get WET!
Day/Time: Saturdays 2:00pm prompt* – 4:00pm
Dates: June 14th and/or July 12th
Fee: $13 per person ($16 Non-resident)                                                                         
Location: Vanderburg Soccer Complex. Meet in the parking lot.