The Grand Wine Festival – Friday, January 6th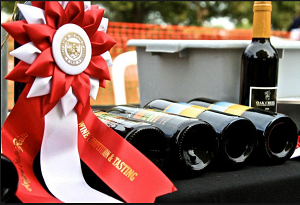 The Arizona Winegrowers Association presents this event, featuring more than 30 wineries representing Arizona's four wine regions. Ticket options include six to 10 wine-tasting tickets and a commemorative glass. The festival also features live music, vendors, wine seminars and an auction. On Friday night, The Arizona Republic presents the Grand Wine Festival Awards Gala that recognizes the best wines in Arizona.
Glendale Glitters and Glow Block Party – Through January 7th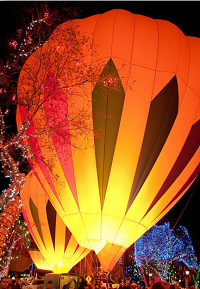 Take in the stunning 1.5 million lights along with dozens of hot air balloons glowing softly amidst the trees throughout 12 blocks of Historic Downtown Glendale. Stroll the sidewalks and watch tethered balloons gently expand as pilots fire them up, enjoying more than a dozen bands performing all genres of music, as well as vibrant street performers for a climactic finale to a festive season.
Skate Westgate – Through January 8th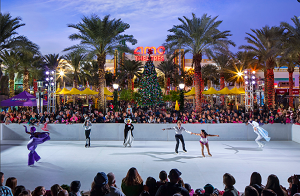 Just like in New York City's Central Park, there are few things as charming as seeing horse-drawn carriages stroll along the streets as hooves clip clop and bells jingle. Back again this year is the ever-popular, horse-drawn carriage rides that are brought to Westgate and free to all guests.
Emphatics: Avant-Garde Fashion Exhibit – Sunday, January 7th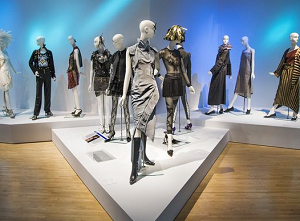 Last year, Phoenix Art Museum acquired a rare archive of avant-garde contemporary fashions and ephemera collected by James and Karin Legato who owned and operated Emphatics, an exclusive boutique in Pittsburgh. This comprehensive archive features fashions and accessories by renowned designers such as Alexandar McQueen, Issey Miyake, Thierry Mugler, John Galliano, Romeo Gigli, Alaia and Jean Paul Gaultier with original runway show invitations, videos and other materials and accessories. On view together for the first time, this exhibition celebrates the enormous creativity of fashion from 1963-2013 in a dynamic, multi-media installation.
Ratio at The District -Saturday, January 7th

Recognized as the "Best Jazz Band in Phoenix" by the Phoenix New Times Magazine and the "Best Blues Band" by the Arizona Republic, Ratio is one of Phoenix, Arizona's premier bands specializing in Rhythm and Blues, Jazz, Funk and Pop.