#TimeToSell #ChrisBJohnsonRealtor #SellersPayZEROCommission #ListYourHomeandPayNoCommission
Your home is probably the biggest asset you own. This is why you should hire a professional to guide you through all your real estate transactions. My goal is to help 24 to 28 families each year either buy or sell a home. I am NOT interested in Selling 100 or 200 homes a year because I would not be able to give each family the time, attention and energy they deserve....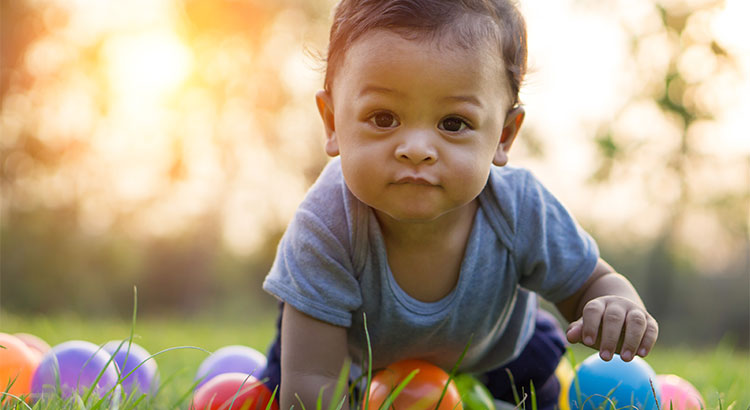 Homeownership is a major part of the American Dream. As evidence of that, 91% of Americans believe that owning a home is either essential (43%) or important (48%) to achieving that "dream." In a market where some people may be unsure about the benefits and possibilities of buying a home, it is important that we remember this.
Homeownership is NOT just about the money. In fact, some of the major benefits are non-financial. Here are a few of those benefits as per the National Association of Realtors:
Consistent findings show that homeownership does make a significant positive impact on educational achievement.
Several researchers have found that homeowners tend to be more involved in their communities than renters.
Early studies of homeownership and health outcomes found that homeowners and children of homeowners are generally happier and healthier than non-owners, even after controlling for factors such as income and education levels that are also associated with positive health outcomes and positively correlated with homeownership.
Bottom Line
Homeownership means something more to people and their families than just the financial considerations.
Welcome Higher Growth in 2018
by Mark Schniepp
January 2018
The Expansion Continues Through the Year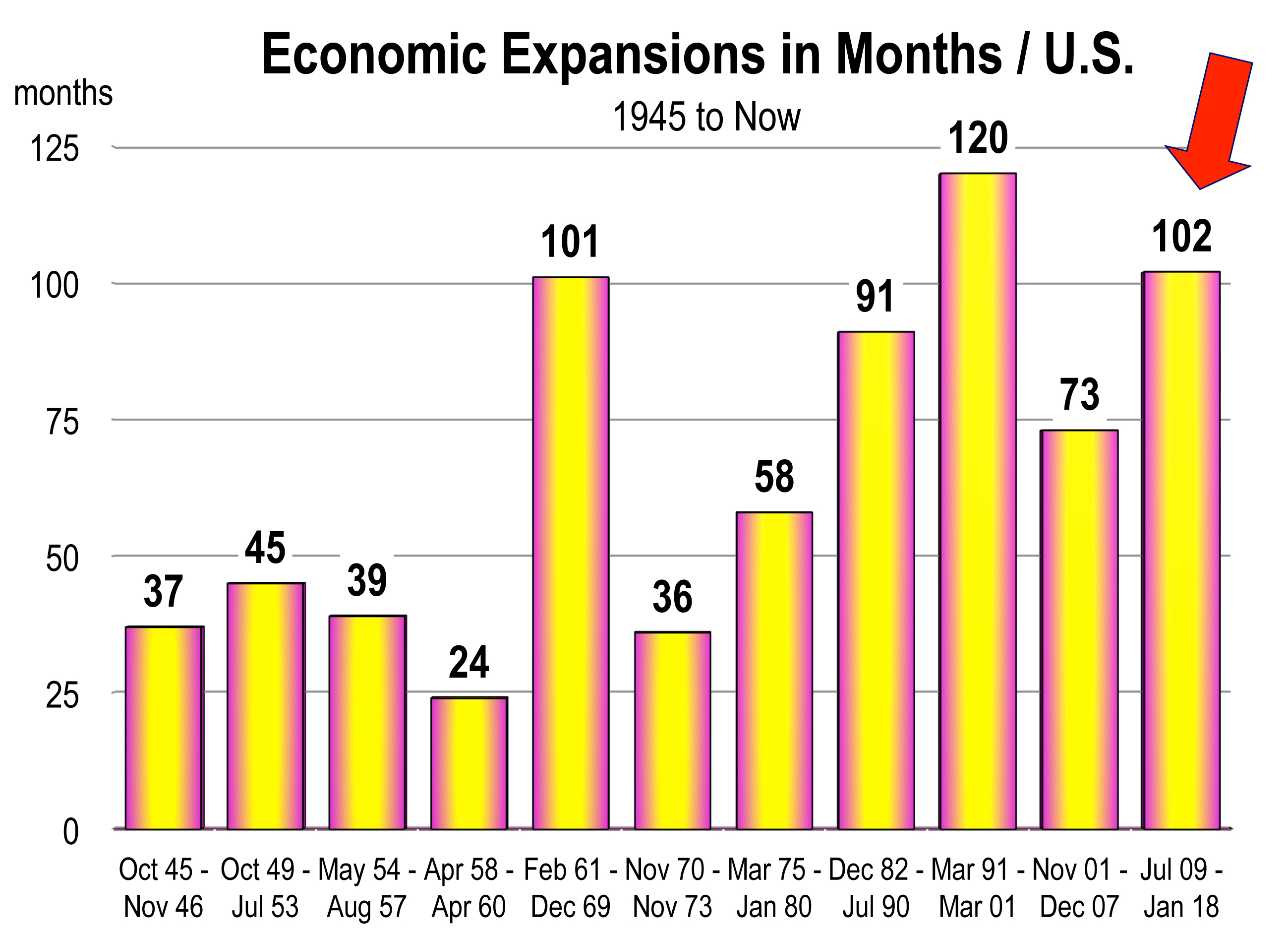 We are now in month 102 of the economic expansion, eclipsed only in recent times by the March 1991 to March 2001 expansion lasting 120 months. From what we can see at this vantage point in early 2018, the current expansion will at least challenge that record.
The Tax reform bill will result in a net gain in economic growth in 2018, despite all the wrangling commentary you've heard over the last 30 days. Tax reform will certainly have a positive effect on corporate profitability. And higher expected profits will drive stock market valuations.
So while it's hard to see the 2017 stock market returns eclipsed in 2018, barring any episodic change in the world's economy, the stock market advance is likely to continue. An expanding economy supported by low interest rates, low inflation and improving corporate profits all provide a favorable environment for stocks. The second half of 2018 is less certain, and cracks in the economy that are invisible now may begin to show. Hence more volatility in the market is likely.
Admittedly, tax reform could be modestly negative for housing, especially as the mortgage-interest and property-tax deductions will be scaled back some.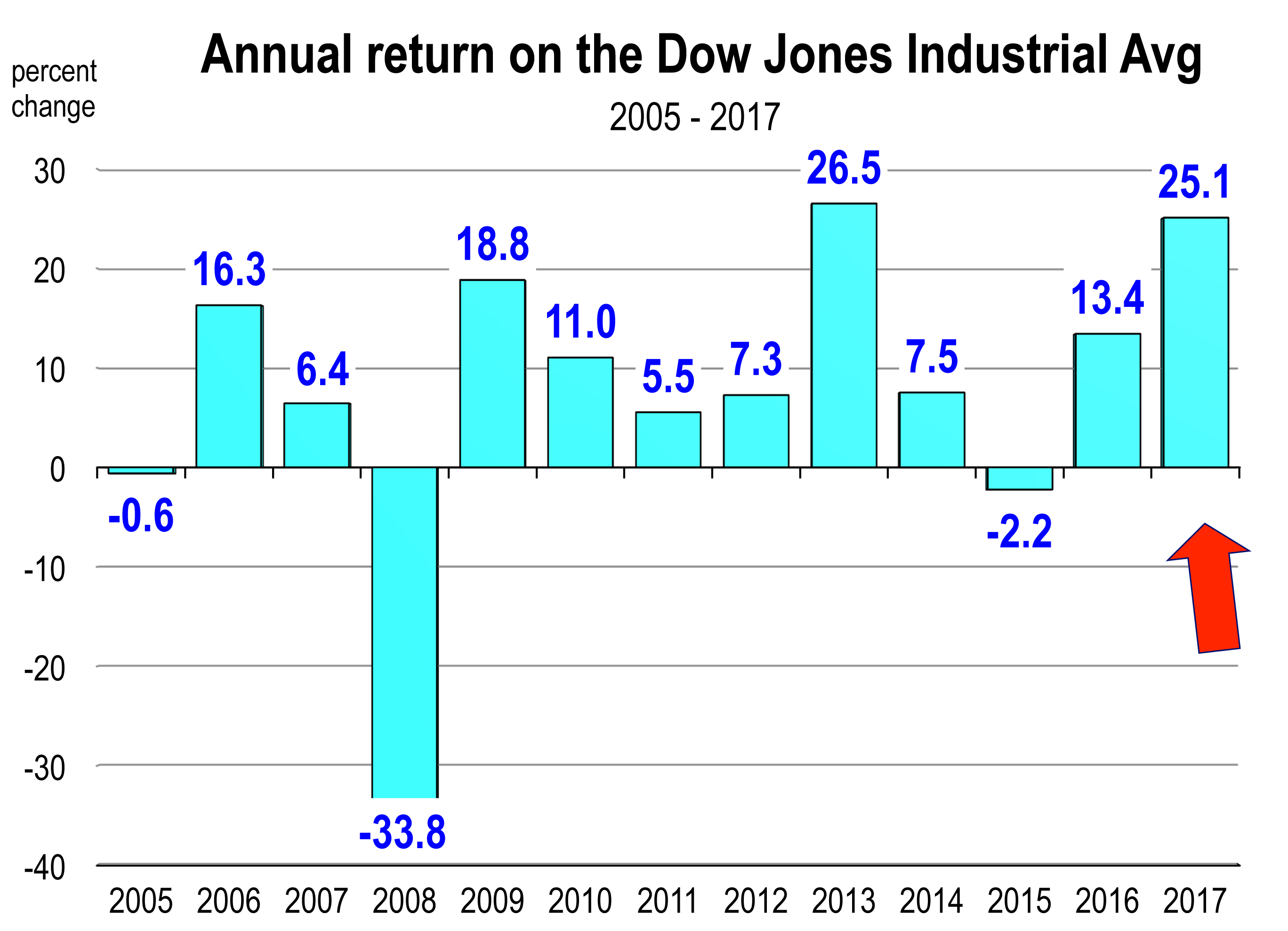 However, real estate is more highly dependent on local factors. Creation of higher paying jobs, for example, are lacking in certain parts of the nation. And though homes are much less affordable in California and other coastal hotbeds, there remains strong demand for higher paying positions, particularly in the technology sectors. The state continues to attract population from other states and abroad. Furthermore, there's all those millennials living with parents. Are they ready to move out yet?
And incidentally, whichever city lands Amazon's coveted second headquarters this year could become a sizzling housing market practically overnight, for better or worse.
The global economic outlook continues to improve. The expansion has been underway since 2010 but now almost all affluent nations are growing again. World GDP is forecast to rise 4 percent this year. Global growth will only heighten the demand for U.S. products and services.
What You Should Expect in 2018
Increased profitability and continued job creation
Due to lower corporate tax rates and a rising global economy
Rising interest rates
The fed is committed to higher rates, especially in an expanding economy
Rising wages
We are at full employment and rising wages are a natural outfall of this
If you need workers this year, recruiting will be difficult
More stock market volatility
Valuations are high and we are overdue for a correction
An increase in consumer spending
This is a no-brainer based on higher wages in a fully employed economy. Furthermore, stock market valuations are at record levels, household net worth is at record levels, and average real estate equity per household is just shy of the 2005 record level
A modest increase in inflation
A symptom of an expanding economy at full employment
The rate of inflation will be higher in California due to housing
More new homebuilding
Especially more affordable homes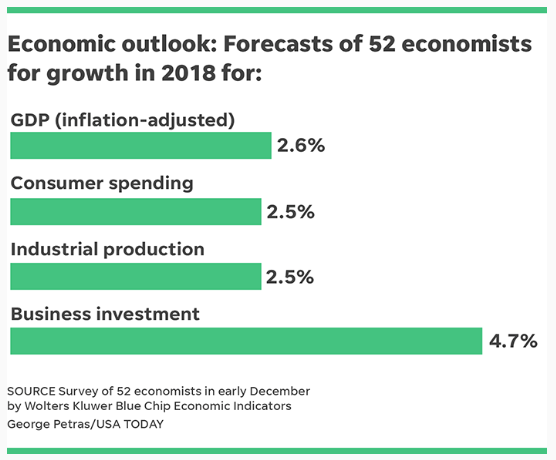 A Note on Bitcoin
I mentioned it last month but said little. Why? Because there's really not much to say. The meteoric rise in price has corrected some in recent weeks. Valuations for Bitcoin and other cryptos will ultimately head further south. The question is not if but when because the digital asset has no protection, no intrinsic value, plenty of substitutes, and its price behavior is indicative of a textbook bubble, driven by speculation. If you own bitcoin, you'd better be thinking carefully about an exit strategy. However, I do believe that the general class of cryptocurrencies is here to stay as a modern method of asset exchange.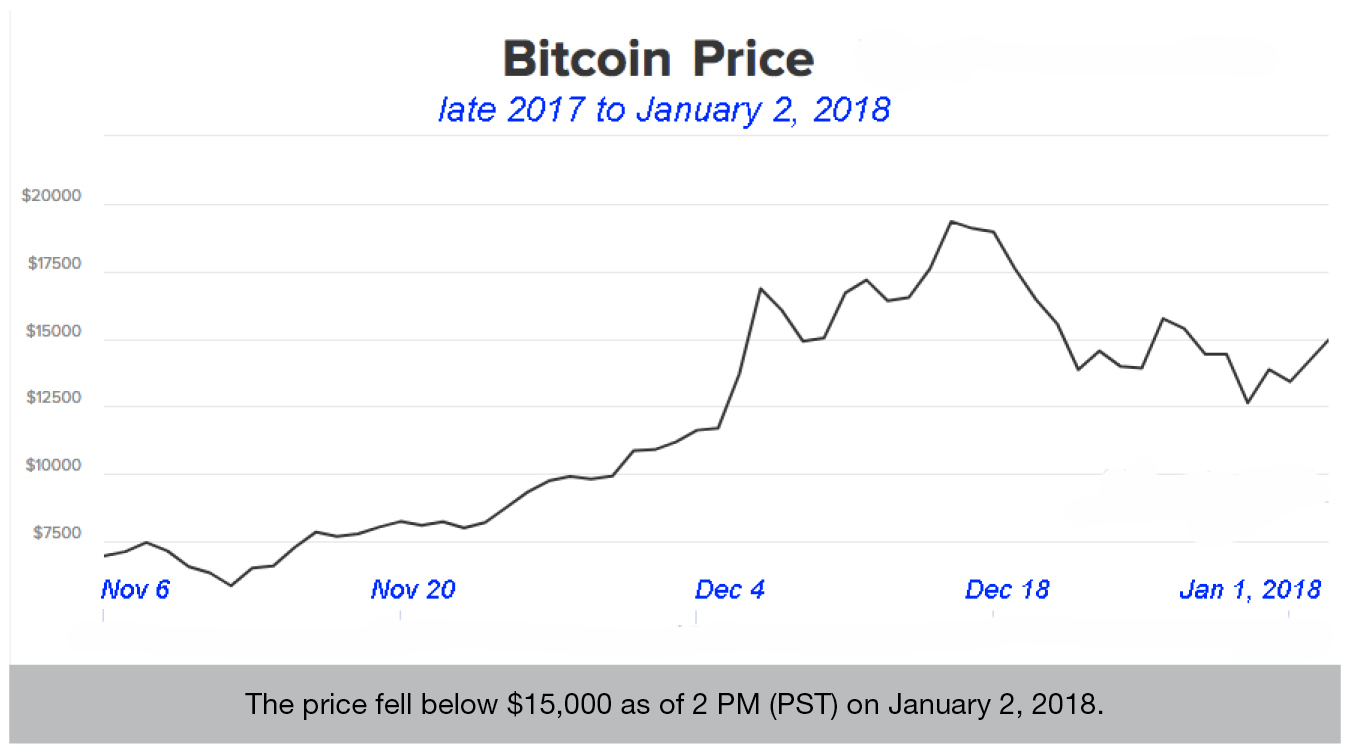 The California Economic Forecast is an economic consulting firm that produces commentary and analysis on the U.S. and California economies. The firm specializes in economic forecasts and economic impact studies, and is available to make timely, compelling, informative and entertaining economic presentations to large or small groups.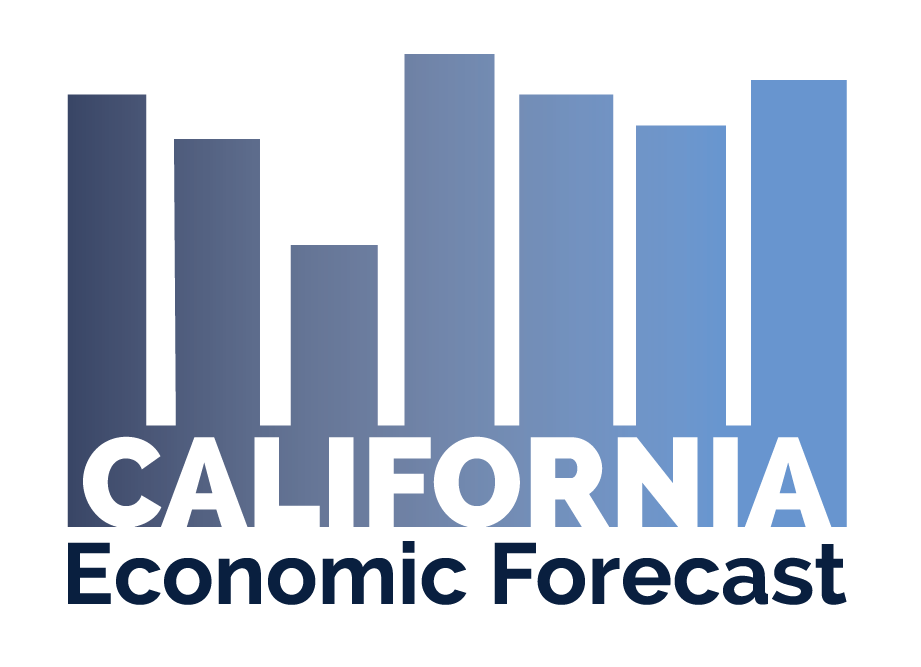 The information contained, and the opinions expressed, in this article are not intended to be construed as investment advice. Keeping Current Matters, Inc. does not guarantee or warrant the accuracy or completeness of the information or opinions contained herein. Nothing herein should be construed as investment advice. You should always conduct your own research and due diligence and obtain professional advice before making any investment decision. Keeping Current Matters, Inc. will not be liable for any loss or damage caused by your reliance on the information or opinions contained herein.