#TimeToSell #ChrisBJohnsonRealtor #SellersPayZEROCommission #ListYourHomeandPayNoCommission
Your home is probably the biggest asset you own. This is why you should hire a professional to guide you through all your real estate transactions. My goal is to help 24 to 28 families each year either buy or sell a home. I am NOT interested in Selling 100 or 200 homes a year because I would not be able to give each family the time, attention and energy they deserve....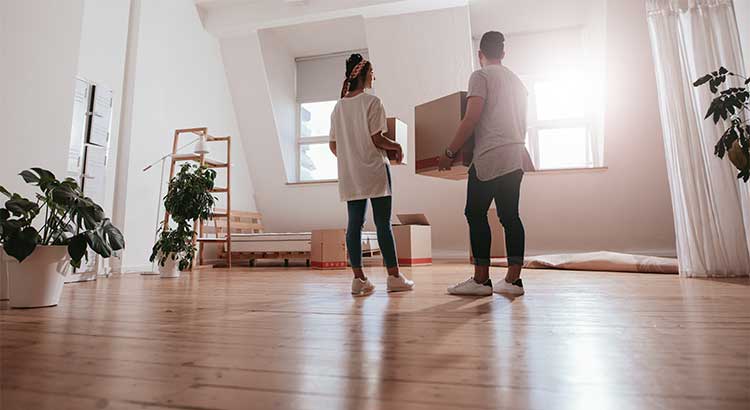 According to the latest Aspiring Home Buyers Profile by the National Association of Realtors (NAR), 82% of surveyed renters desire to own a home in the future, with 80% believing homeownership is a big part of achieving their American Dream.
The profile went on to state that 50% of millennials believe that their rent will increase, with 20% believing that an increase in rent will be the catalyst that pushes them to consider buying a home vs. renewing their lease.
So, what is holding renters back?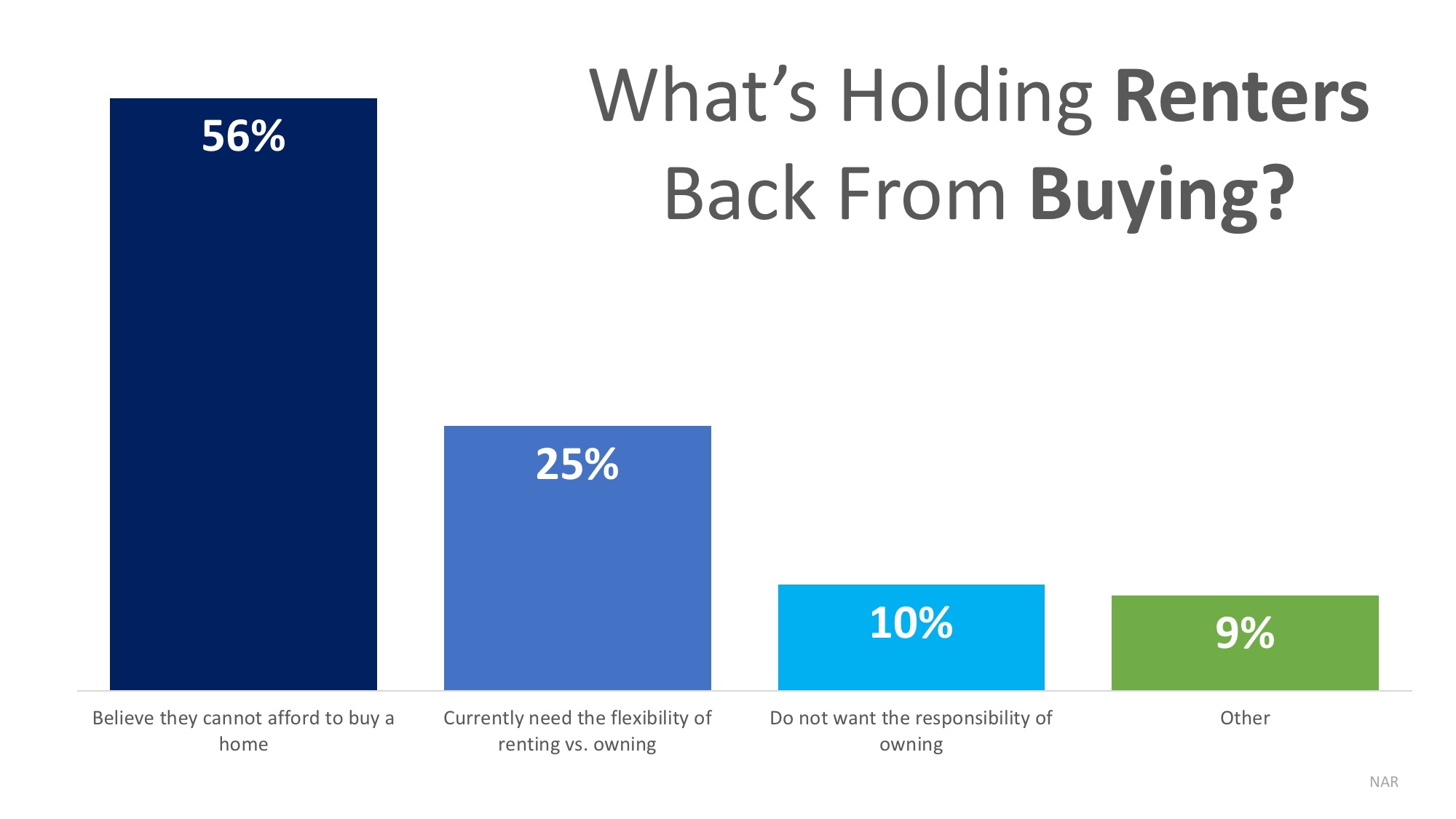 What would make renters take the plunge?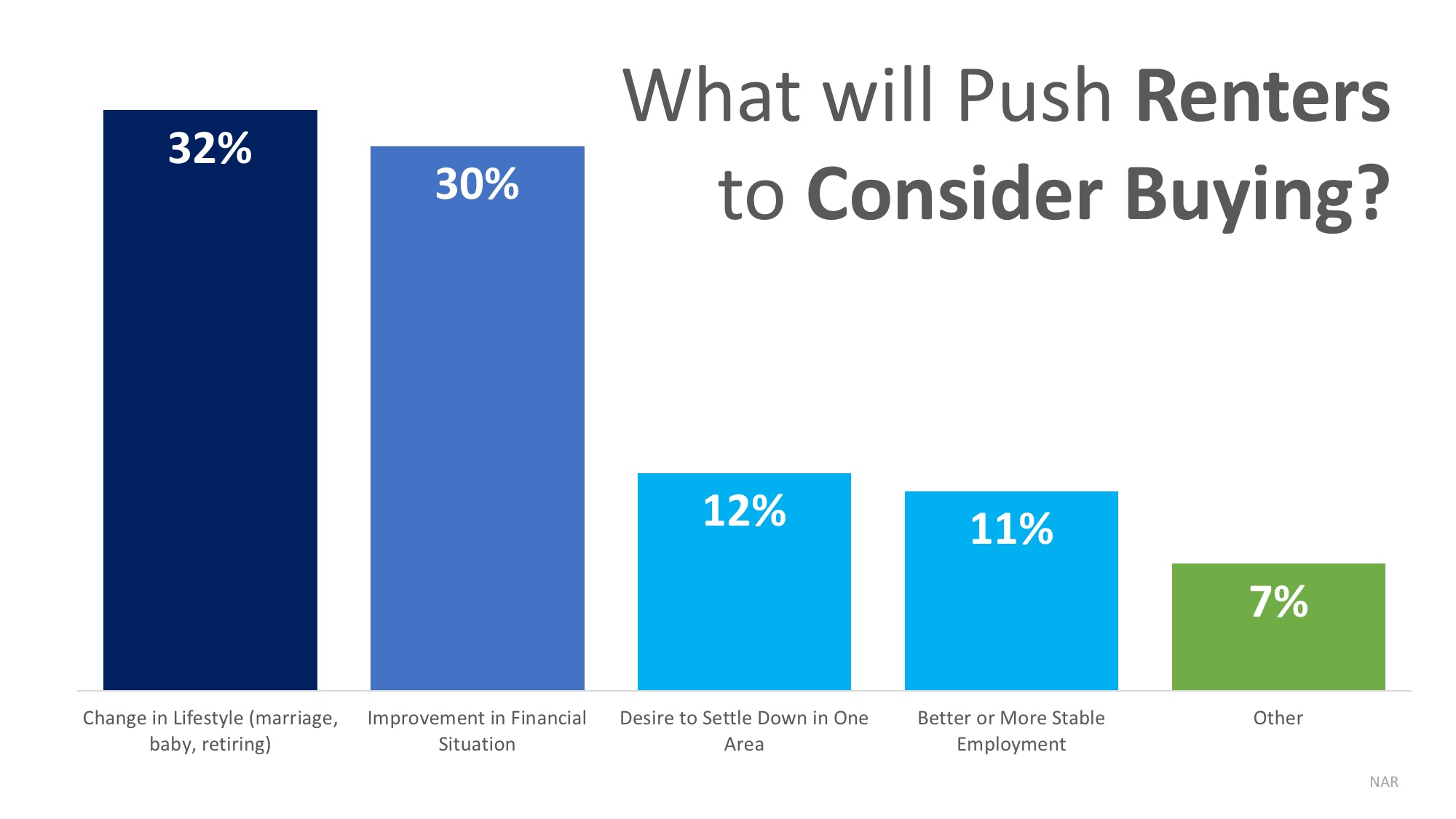 NAR's Chief Economist, Lawrence Yun believes that,
"Housing demand in 2018 will be fueled by more millennials finally deciding to marry and have kids and the expectations that solid job growth and the strengthening economy will push incomes higher."
Yun goes on to warn that,
"However, with prices and mortgage rates also expected to increase, affordability pressures will persist. That is why it is critical for much of the country to start seeing a significant hike in new and existing housing supply. Otherwise, many would-be first-time buyers will be forced to continue renting and not reach their dream of being a homeowner."
Bottom Line
If you are one of the many homeowners whose houses no longer fit their needs and are looking to move up to your dream home, now is a great time to list your starter home! First-time buyers are out in force looking to achieve their American Dream.
The information contained, and the opinions expressed, in this article are not intended to be construed as investment advice. Keeping Current Matters, Inc. does not guarantee or warrant the accuracy or completeness of the information or opinions contained herein. Nothing herein should be construed as investment advice. You should always conduct your own research and due diligence and obtain professional advice before making any investment decision. Keeping Current Matters, Inc. will not be liable for any loss or damage caused by your reliance on the information or opinions contained herein.