#TimeToSell #ChrisBJohnsonRealtor #SellersPayZEROCommission #ListYourHomeandPayNoCommission
Your home is probably the biggest asset you own. This is why you should hire a professional to guide you through all your real estate transactions. My goal is to help 24 to 28 families each year either buy or sell a home. I am NOT interested in Selling 100 or 200 homes a year because I would not be able to give each family the time, attention and energy they deserve....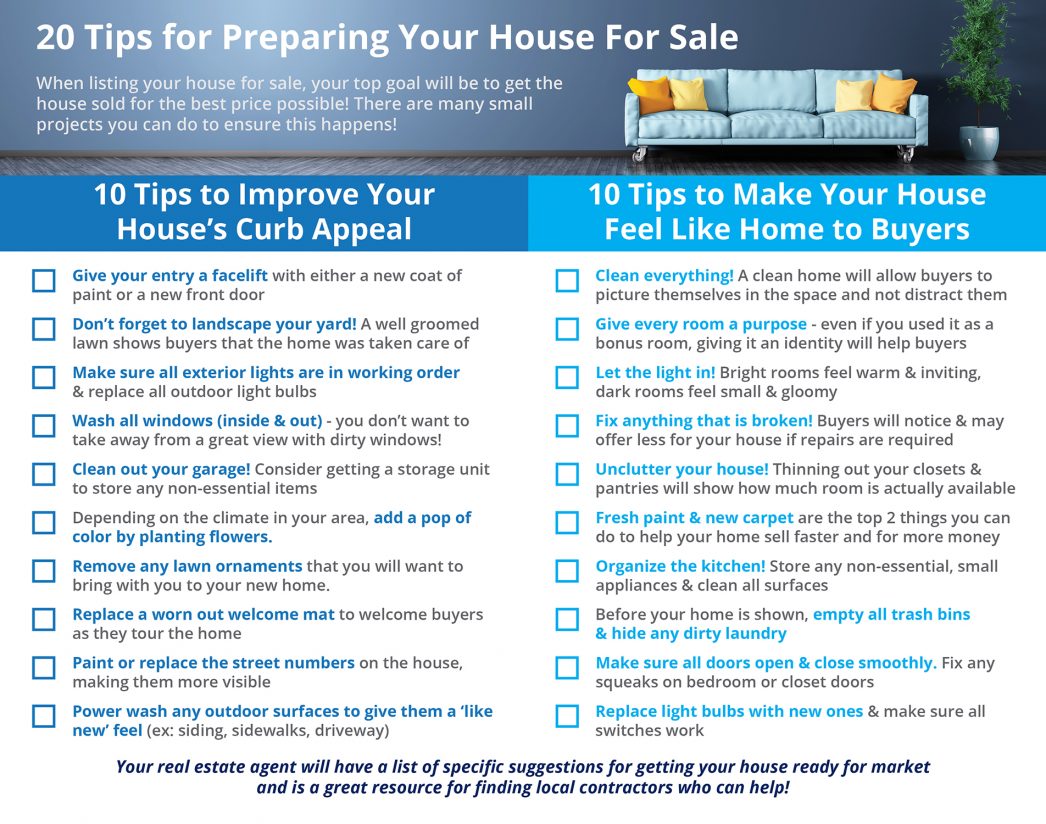 Highlights:
When listing your house for sale your top goal will be to get the home sold for the best price possible!
There are many small projects that you can do to ensure this happens!
Your real estate agent will have a list of specific suggestions for getting your house ready for market and is a great resource for finding local contractors who can help!
Despite Inventory Lows, Homebuyer Demand Skyrockets
Spill-over buyers and record-breaking industry lows are creating one of the most competitive buying seasons in years, according to a survey released by Realtor.com, an online real estate listings website, based in Santa Clara, California. Statistics from February 2018 indicated, inventory was moving 8 percent more quickly than in February 2017. The median age of properties listed through the database was 83 days.
"We're only a few weeks into March and already seeing the market heat up," said Danielle Hale, Chief Economist at Realtor.com. "Holdover buyers hoping for greener pastures this spring are likely to find sparse options that require them to pay top-dollar or make other concessions."
Even as prices continue to climb—increasing by 10 percent year-over-year—and are predicted to reach new record highs this spring and summer, buyer demand is booming. A portion of this demand is originating from buyers who are considered holdovers from last summer and previous buying seasons. The survey shows that 40 percent of today's buyers have been searching for more than seven months, 34 percent for four to six months, while only 26 percent of those surveyed have been searching for three months or less.
Inventory is down 8.5 percent from a year ago, and 35 percent of respondents indicated they anticipate "a lot of competition," while 36 percent expect only "some." When asked about strategies heading into the spring buying season, 42 percent responded that they were checking listing sites every day, while 40 percent of buyers plan to put more than 20 percent cash down. Additionally, 33 percent are setting price alerts, 31 percent plan to put a larger earnest money deposit down, while 26 percent are willing to offer above asking price.
Despite the bleak outlook, 53 percent of buyers expect to close on their future homes in less than six months, while 18 percent expect the process to take four seven to nine months, 15 percent have estimated their buying process to take  ten to twelve months, and only 15 percent expect the process to exceed more than a year.
The information contained, and the opinions expressed, in this article are not intended to be construed as investment advice. Keeping Current Matters, Inc. does not guarantee or warrant the accuracy or completeness of the information or opinions contained herein. Nothing herein should be construed as investment advice. You should always conduct your own research and due diligence and obtain professional advice before making any investment decision. Keeping Current Matters, Inc. will not be liable for any loss or damage caused by your reliance on the information or opinions contained herein.