#SellYourHomeForMoreandPayLess #TimeToSell #ChrisBJohnsonRealtor #SellersPayZEROCommission  #ListYourHome&PayNoCommission #BetterThanFSBO
Your home is probably the biggest asset you own. This is why you should hire a professional to guide you through all your real estate transactions. My goal is to help 24 to 28 families each year either buy or sell a home. I am NOT interested in Selling 100 or 200 homes a year because I would not be able to give each family the time, attention and energy they deserve.....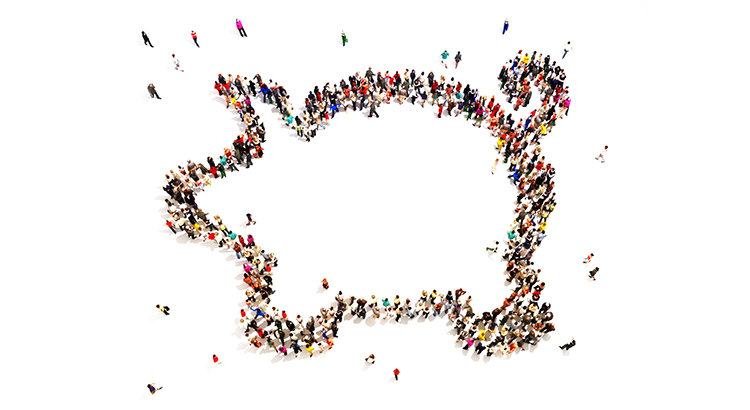 You read that right! First-time buyers across the country are getting creative when it comes to saving the necessary down payment to buy a home.
Many couples are asking their wedding guests to contribute to their "Down Payment Fund" rather than fulfilling a traditional registry. This is fueled by the fact that many couples live together prior to marriage and already have the necessary items to make a house a home…they just need the house!
The average wedding in the United States has 120 guests who give wedding gifts valued, on average, at $186. This means that couples could walk away from their nuptials with over $22,000 towards their down payment!
Services like HomeFundMe allow friends, family members, and almost anyone else in a buyer's network to contribute funds toward the buyer's down payment. Contributors can determine, at the time of their donation, if their gifts are 'conditional' or 'non-conditional' on the beneficiary buying a home.
According to a recent Wall Street Journal article, "about 400 borrowers have used HomeFundMe to help buy homes since the program launched in October and on average, they raise about $2,500." The article went on to explain that most borrowers use these funds in combination with their personal savings to shorten the time needed to achieve their goal of homeownership.
There are more and more programs surfacing from lenders that allow buyers to put down as little as 3% to buy their dream home. Fannie Mae and Freddie Mac loan programs require 3% down payments, while FHA programs require as little as 3.5%, and VA Loans are often approved with 0% down!
Bottom Line
Gone are the days of 20% down or no loan! If your dreams include buying a home of your own in the next year, you can get creative with your down payment savings to make it happen!
https://matrix.crmls.org/matrix/shared/TW5DFbHsjFGd/6037SisterElsieDrive
Builder's, Developers and Investor's this is your opportunity! The views are endless with this 7,434 sq/ft lot that is waiting for you to build your dream home. Premium views of La Crescenta in this Blanchard Canyon location. This is a multiple lot property nestled in a natural habitat and adjacent to a developed community with home valued between 900K to over 1M. Quiet and scenic 180 overlooking views will allow the builder to capture the view of your dreams. Great schools, communities close to 210 freeway, Pasadena, Eagle Rock, Glendale, Sunland, Tujunga. Please submit all offer through your Agent on the Xome website.  Neighbor's who have built and Sold in Sister Elsie Dr:
-6103 Sister Elsie Dr is a 5+5 with 3,496 sq/ft. Built in 2005 SOLD on 01-10--2018 for about $955,000.
-6107 Sister Elsie Dr is a 5+4 with 3,799 sq/ft. Built in 2001 and recently valued at about $1,065,000.
-6117 Sister Elsie Dr is a 4+3 with 2,871 sq/ft. Built in 2001 and recently valued at about $914,580.
EXCLUSIONS:   There are no inspection or financing contingencies. Property is being offered "AS IS, WHERE IS", all reports, inspections or disclosures are the responsibility of the Buyer.
The information contained, and the opinions expressed, in this article are not intended to be construed as investment advice. Keeping Current Matters, Inc. does not guarantee or warrant the accuracy or completeness of the information or opinions contained herein. Nothing herein should be construed as investment advice. You should always conduct your own research and due diligence and obtain professional advice before making any investment decision. Keeping Current Matters, Inc. will not be liable for any loss or damage caused by your reliance on the information or opinions contained herein.