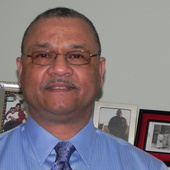 Services for Real Estate Pros
George Pierce
Mount Rainier, MD

—

Distressed Home Buyers
938 East Swan Creek Road, Suite 336
Fort Washington , MD 20744
---
The confidential residential re-development company with integrity.
Get to know George Pierce
Short Sale Listings (which require 20-40 hours of work to sell), can be difficult for "seasoned realtors" to negotiate to a price at which they can get them sold
Agents and sellers should work with an experienced professional short sale negotiating company (which requires about 1.5 hours of the agents time and absolutely NO negotiations with the lenders), that will guarantee full commissions that agents keep because we do not use buyer's agent.
George Pierce's Blog Posts
Certifications
Agents and sellers working with Distressed Home Buyers can expect us to;
a. Provide "Speed to Review". No waiting around for offers. We work with cash investors who can make a formal offer immediately based on a very minor amount of information.
b. "Cover gaps and shortages". Because our team employs skilled negotiators we can often get the discounts that allow the buyer to pay these issues that arise.
c. "Cover Liens and Judgments". Our Team is experienced in settling liens for pennies on the dollar while negotiating for "Full and Final Satisfaction" in exchange for "short payoffs" with lenders
d. "Only one Approval ever needed". Many times potential buyers "skip out", and don't close either because they've;
Found what they believe to be a better opportunity
Decided that they couldn't wait for the approval
Were unwilling to pay the price the lenders approved (because the short payoffs were improperly negotiated)!
Often the buyer's appraisal comes in below the negotiated short pay offs and their unable to get financed
When these things happen, all YOU can do is start all over again...and hope. Often in the mean time the sellers are forced into giving a Deed-in-Lieu or being foreclosed upon. Both of these activities impact the seller's credit more severely...just when the may need their credit to option or rent a dwelling.
Our Team can negotiate terms that allow the sellers to lift a heavy burden off their back, and move on with their lives. Our investor buyers earn a profit by helping sellers avoid foreclosure, AND by selling these properties usually at slightly less than current market value!
Through our efforts our investor buyers are working to;
Bring stability to the real estate market
Provide affordable homes
Maintain neighborhoods by decreasing vacant , vandalized, and otherwise unkempt houses
As potential buyers (when we decide to make an offer WE STICK WITH THE TRANSACTION UNTIL THE END), our biggest strengths are our understanding of what the loss mitigators working for the lenders need to get their job done! Distressed Home Buyers and Partners professionally assemble and submit complete and justifiable short sale packages that allow the loss mitigators to quickly resolve our transactions.
When working with us, the seller is always in control! We expect that the seller will expeditiously respond to our requests for information because we must rely on each other so we can acquire the terms they want, we can purchase their property and they can avoid foreclosure. Ultimately, when working with us, the seller is significantly more empowered to ensure the outcome that they desire!
Introducing a fresh new look for your Profile.
Click the 'Edit Profile' button below to enter 'Edit Mode' and continue the tour.