What: Christmas in Hopelands
Where: Hopelands Gardens / Rye Patch
When: STILL TIME LEFT TO GO SEE THE LIGHTS AND STROLL THE GARDENS!
5:30-9:30 December 17-23 & 26
More Info: 803.642.7631 - City of Aiken PRT (please call72 hours in advance for accomodations for those with disabilities)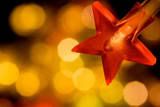 Shuttle service from the Goodwill Parking lot on Whiskey Road - - no parking on Dupree Place or at Green Boundary Club
Come stroll thru the garden paths and enjoy the thousands of Christmas lights and decorations! Sip on Hot Cocoa or Spiced Cider as you stroll! Enjoy a Christmas Concert at 7pm at the performing stage - bring a blanket or chair!
Happy Holidays to all and to all a Good Night :)
I love Aiken - I wasn't born here, but Aiken sure feels like home! Come see for yourself! What are you waiting for?
Happy to help when you are looking for Aiken real estate assistance. Give me a call at The Carolina Real Estate Company. Downtown Aiken, SC. 803-648-8660