Red

 is often a favorite color choice for home stagers due to it's powerful ability to

direct the eye

. Successful stagers know how to incorporate

red

artwork and accessories to

capture buyers attention

without overwhelming a space. There is a fine line between

highlighting the features

of a room and creating a chaotic look by incorporating too many

red

accents.

Consider 2 vacant living rooms my company
recently staged using strategically placed

red

accents to draw the eye and

enhance the focal points

.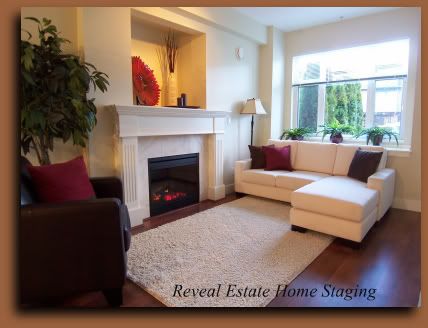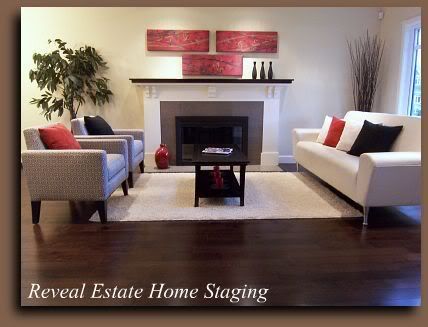 Reveal Estate
is a full service home staging company located in beautiful Vancouver, British Columbia.