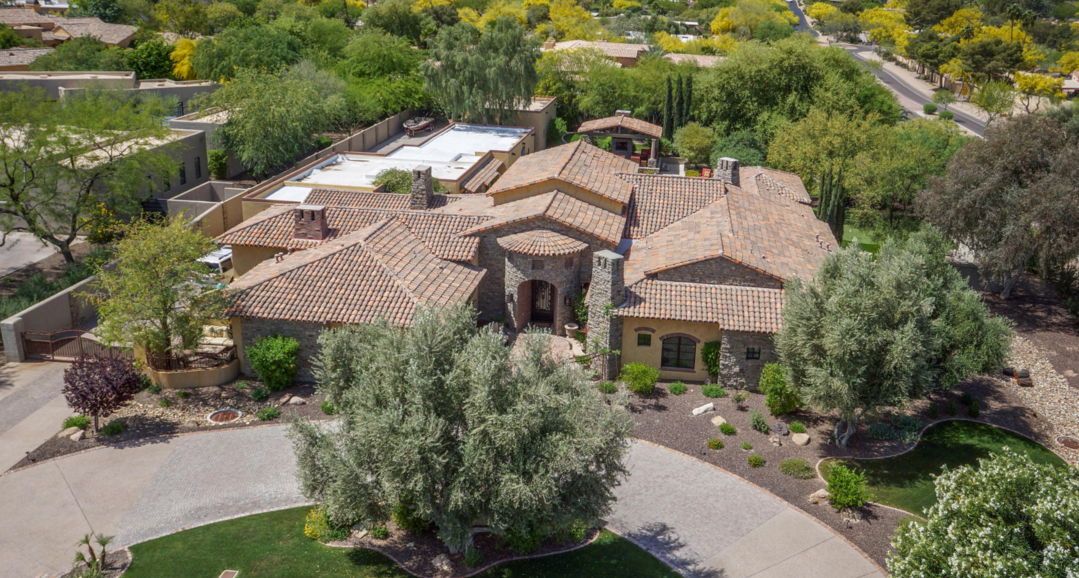 Paradise Valley, Arizona Homes are the most expensive homes in Arizona in general
Seller May Carry interim financing is a way to purchase a home in Arizona with a 20 to 30% down payment without getting a lender involved. Some Sellers may be willing to work with a buyer in this scenario. Check the Seller May Carry homes for sale in Paradise Valley listed here or call me for more information.
  Need financing help? See Seller May Carry Homes For Sale in Paradise Valley, AZ on a full page view 
To see ALL, and not just seller financed, with the most recent and updated MLS listings of Homes for sale in Paradise Valley, Arizona check this link. Paradise Valley has the most expensive homes and estates in Arizona, most with 1+ acre lots, nestled from Camelback Mountain and Mummy Mountain to the north immediately west of Scottsdale.
Some of the older Paradise Valley homes have a territorial feel while newer PV hoomes have been built or remodeled more recently into Tuscan styled and more modern mansions. Beautiful views on elevated lots of Scottsdale or downtown Phoenix are common. Homes that have a view of Camelback Mountain or Mummy Mountain are very typical.
Most Expensive Paradise Valley Homes For Sale
Take a look at Paradise Valley luxury homes for sale priced from $1 million to $30 million with pictures and details.
Least Expensive Paradise Valley Homes For Sale
Or, see the more rare least expensive homes for sale in Paradise Valley priced less than $1 million.
                            Paradise Valley homes for sale have the highest average price/sf in Arizona
 See both condos and detached homes & estates Paradise Valley homes for sale on the MLS on full page
Check here for the always up to date list of All homes for sale in Paradise Valley, Arizona in All price ranges including condos, townhomes, single family detached homes and estates.
Paradise Valley has Arizona's highest per capita income and is immediately adjacent to Scottsdale, Arizona known for resort hotels, fine dining and the arts.
                         Jeffrey Masich talks about Paradise Valley homes for sale
For a free MLS search and more Paradise Valley or Scottsdale homes or Arizona Homes and Land for sale just ask Jeff Masich
If you are looking to move to Phoenix including Scottsdale or to buy a home in Arizona or sell a home in Arizona, contact Jeffrey Masich, Associate Broker and Realtor. I would be pleased to help you and look out for your best interests while finding you the right home at the right price!
Press FREE MLS Search to search for Arizona Homes and Land