The 50,000 Dollar Blog! Ooops, I meant 50,000 Points Blog.
We do get a dollar per point...right? NO?
Fine, then I will just go to bed and dream that I do.
I've seen a lot of Milestone Blogs,
for hitting the first 10K, 25k, 50k, 100k, and so on.
So I thought, ok, I'll do one too. Blogging is about points, right? Actually, I venture to say it is more about ideas, and business, and networking. About building relationships and trust, and then...we get rewarded by points, which is all a part of the competitive spirit of Active Rain!
(By the way...this will not be a short blog...so if you are the type that only reads short blogs, you will miss the message)


Active Rain...and 50,000 points...wow!
It's a combination of work and fun. I consider my work to be something I enjoy, so it's a lot more fun that work for me. I don't think I would want to be blogging if I considered it as a chore. That would make it hard to actually write a blog, or to even think of a topic to write about, or to even be motivated to think about blogging. But the reality is that blogging, and reading blogs is addictive...which is why I posted the image you are seeing to your right ------->
Although I like writing about the business side when it comes to blogging, helping to save homes can be a bit of a narrow topic at times unless I want to keep linking to newspaper articles telling us the latest thing the gov't is throwing at us...but to be honest with you, they throw so much "junk" out there, and then we learn a bit later that they didn't exactly offer the truth, or implement it properly, or even follow through at all, that I have reached a point of throwing a lot of that information over my shoulder along with the entire salt shaker, as it mostly seems worthless and sometimes geared towards just pacifying the public while they go back into their meetings still searching for how they can explain that they let this mess happen in the first place....or hoping no one really notices at all that they let it happen.
My topic for this blog? Business...of course!
BLOGGING HAS PRESENTED A SLIGHT PROBLEM
The problem I have encountered here on Active Rain is that if I attempt to blog about my company and how it benefits other Professionals in the Real Estate Industry, it tends to be viewed as a solicitation. Actually, when I worked for my previous company, there was some truth to that. I left that company for ethical reasons, and I recently wrote a
BLOG
about that topic, so I will spare you the details here, just
click here
if you are curious (you know you are,
but finish this blog first
).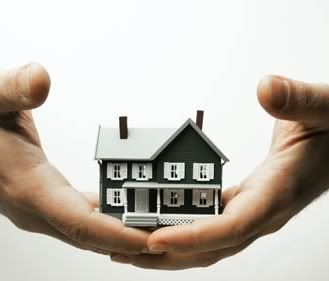 You see,
I am in the business of helping to save homes from foreclosure
, and the company I previously worked with charged an up-front fee for people to join that company, and they encouraged us to recruit for them by paying us half of that fee. They built a recruiting monster recruiting over 3000 people...but that is all they really did, recruit, which led to lots of ethical problems. So, the perception with that company was one of solicitation...not a good reputation to have, and one I am glad to be away from.
I MADE A SWITCH

The company I am associated with now does not charge those up front fees. We help people to save their homes, and we can teach you how to do the same,
but without those fees to join
. You can help homeowners to save their homes, make a nice commission to do so, and add extra income to help if you are struggling in today's economy. This is truly a win-win situation, one which is allowing many Realtors and Mortgage Brokers to stay in the industry they love since we work the down side of this market. The best part is...it doesn't take a lot of time, allowing you to continue to do the work you love! It does however, allow you to add an extra service to your business, which brings in extra revenue.
We are building a different kind of company!
We are actively seeking Professionals in the Real Estate Industry to join us
in our mission to save homes.
There are many companies out there today that are scamming homeowners, taking their money and running. We want to offer homeowners a different kind of company, a company whose consultants are already trusted Professionals in the Real Estate Industry, people who have a reputation that they cherish, and a license they could lose if they cross the standards of ethics they have vowed to uphold. This fact alone adds a great deal of "trust" to the equation where the homeowner is concerned.
We want people that homeowners feel they will be able to trust
...and our advertising will convey that message. We want people who are dedicated to the Real Estate Industry, who are dedicated to not only helping people achieve that dream of owning a home, but also of keeping that home.
Is that person YOU?
I speak with lots of Realtors and Mortgage Brokers/Loan Officers, and for months they have been telling me that they are always running into people who are in danger of losing their homes. Why not be the person who can help them save it? Why send the homeowner to someone else? If you help to save that home, it is quite possible that you will have created a client for life! They will always remember how you helped them. This also tends to lead to more referrals. If you don't have the time to help them, at least refer them to someone who can...and in the process,
you can earn a referral fee.
Call me or email me today
....let me share with you how simple our process is.
Oh, let me spare you part of the suspense...
You meet someone needing our help.
You qualify them, making sure they can benefit from our services.
You take a no obligation application which determines if we can actually help.
Once approved, you gather their financial information to verify the facts they told you on the application.
Your job is done.
Total time spent could range from 1-2 hours total, depending on how much time you choose to spend building rapport with your client.
We have expert negotiators
who handle the dirty work for us. They do the negotiating with the lenders. They save the home, the homeowner is happy, and you are happy. Next case!
We are a Group of Professionals from across America
who have joined forces with one mission in mind...
To help Save Homes Across America!

Would you care to join us?
Call now: 803-461-4210


Gregory Lohr
803-461-4210
SavingYourHome@gmail.com
Saving Homes Across America
Saving Lives On America's Highways
Saving Lives (Join my Better Health Group)

NOTE: I recently changed companies for ethical reasons, and will be re-writing my Active Rain page, but need to leave it as is for a short while (an explanation is on my Active Rain page). I will also be creating a new website, and as most of you know, this can take a bit of time...it will be coming soon!

A Quote:
"To laugh often and much; To win the respect of intelligent people and the affection of children, to earn the appreciation of honest critics and endure the betrayal of false friends; to appreciate beauty, to find the best in others, to leave the world a bit better whether by a healthy child, a garden patch, or a redeemed social condition; to know even one life has breatherd easier because you lived. This is to have succeeded." - Ralph Waldo Emerson