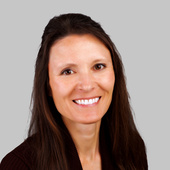 BRE# 01760446
Real Estate Agent
Laura Reilly
Home Sales Realtor - Short Sale Team Member - Redd
Redding, CA

—

Real Living Real Estate Professionals

Real Living Real Estate LLC
Laura Reilly a full-service, full time Realtor In Redding, California with a comprehensive and integrated suite of resources aimed at helping clients successfully navigate through home selling.
Get to know Laura Reilly
What is a Short Sale?
Short Sale, Redding, CaliforniaWHEN MIGHT A HOMEOWNER CHOOSE A SHORT SALE IN REDDING, CA ?
If you are falling behind on mortgage payments, or owe more than the house is worth and/or have a second or third mortgage, a home owner may want to avoid or stop foreclosure and get a fresh start. Why choose a short sale real estate agent?Short Sale, Shasta Lake City, California
WHAT IS A SHORT SALE?
A short sale transaction occurs when a bank/lender such as Bank of America, Wells Fargo and/or Chase agrees to take less than the amount owed to payoff a real estate loan as an option to stop foreclosure. Lenders should  know that it takes on tens of thousands of dollars to take a property back in the foreclosure process. We can often negotiate with the banks to  sell the property now, to a new home buyer, rather than taking the home back thru foreclosure and trying to sell it again later, possible to the exact same buyer.Short Sale, Anderson, California
HOW LONG WILL A SHORT SALE TAKE TO COMPLETE?
The Short Sale negotiation process can take several months, sometimes a year. It may take several weeks or a few months to get an approval. Many banks must get lengthy approvals from investors and third parties in order to move forward.Short Sale, Palo Cedro, California
HOW MUCH WILL IT COST ME?
A Realtor will not charge you for short sale of the property, the fees are covered by the mortgage lender.Short Sale, Shasta, Ca.
WHEN SHOULD I CALL THE REAL ESTATE AGENT?
YESTERDAY!!! Time is of the essence in this extremely time sensitive situation, so a home owner should always call asap, at the very least, contact an advisor to find out what your options are and what can still be done. If the are just starting to fall behind, you have other options and may be able to work it out on your own with some advice. If you are a few days away from the foreclosure auction sale, there will not be enough time. Please call  as soon as you know or even have a feeling there is going to be difficulty making the mortgage home payment.Short Sale, Old Shasta, Ca.
CAN I STILL LIVE ON PROPERTY?
No. The mortgage lenders will not allow homeowners to live in their home if it is purchased by a new buyer thru short sale transaction, a home owner will need to find a new place to live.Short Sale, Shasta Lake, CA.
I HEARD SHORT SALES DO NOT WORK?
There's no way of knowing if the banks such as Bank of America will agree to a short sale. However, we are very good at what we do, and can often present a very strong case and convince the lender to agree to the short sale.Short Sale, Whiskey Town, CA.
WORRIED ABOUT FORECLOSURE? I want you to realize that your situation is not unusual or hopeless, regardless of what neighbors, co-workers, family or the media might be stating. The truth is most lenders would rather have you keep your real estate and keep making those loan payments each month. You are not alone. Thousands of people across Shasta County and Redding Ca. have similar issues with their mortgages every day.
The most important key to resolving your situation is being proactive. Even if the payments are just a few months behind, your lender has probably already started the legal process of foreclosure proceedings against you. Doing nothing is the fastest way to foreclosure. Thousands of dollars in penalties and legal fees may be added to your balance due. The longer you wait, the harder it is for us keep foreclosure off of your records. Isn't that what you want? The most important goal is to keep the foreclosure off of your credit record, for years to come.
WE CAN HELP!
Our first priority is to help homeowners overcome the obstacles that could result in the loss of their home. We specialize in helping homeowners who have fallen behind on their mortgage payments. We've helped people in Shasta County, Ca. You deserve a fresh start. If you are facing the possibility of foreclosure and you live in Northern California, we can help.
Do I qualify for a short sale? How much is my home worth in this market? Contact us to find out. (530) 921-1063...
Laura Reilly's Blog Posts
Certifications
 Subdivisions of Shasta County we provide Real Estate Transactions... ■Arroyo Manor
 ■Autumn Glen
 ■Bel Air Estates
■Blackhawk Estates
■Blackstone Estates
 ■Blossom Park
 ■Blossom Vista
■Blue Oak Terrace
 ■Bonnyview
■Brooks Valley
 ■Buenaventura Park
 ■Candlewood
■Canto de las Lupine
 ■Carriage Glen
■Clover Creek Estates
 ■Coeur d'alene Estates
■College Highlands
 ■Copper creek
 ■Country Heights
■Country Oak
 ■Creekside
 ■Crown Estates
■Crown Meadows
■East Park
 ■Edgewood
 ■Fairway Estates
■Fleur du lac
 ■Forest Hills
 ■Forest Homes
■Fox Estates
 ■Foxwood Estates
 ■Friendly Hills
■Garden Tract
 ■Gold Hills
■Golden Heights
■Hacienda Heights
 ■Hidden Hills
■Highland Park
 ■Indian Hills
 ■Indian Springs
 ■Ivy Hill
 ■Kil Dara Ridge
 ■Knollcrest
■Kutras Tract
 ■La Rinconada
 ■Lake Forest
 ■Lake Keswick
■Lake Redding
 ■Lakeside
 ■Land Park
■Lassen Vista
 ■Mary Lake
■Meadow Creek
 ■Meadow Oaks
 ■Mel Mar Subdivision
■Meridian Pointe
 ■Middletown Park
 ■Mill Pond
 ■Montgomery Ranch
■Mountain Cabin Sites
 ■Mountain Meadows
 ■Mountain Springs
■Nob Hill Estates
 ■Oak Crest
 ■Oak Mesa
■Oak Ridge
 ■Oak Woods Estates
 ■Oakmont
■Oakridge Estates
 ■Oakridge Heights
 ■Olney Park
■Pacheco Estates
 ■Pacific Heights
 ■Palo Cedro Estates
■Palo Cedro Golf Estates
 ■Palo Cedro Manor
 ■Palo Cedro Oaks
■Panorama Heights
 ■Paris Park
 ■Park Marina Village
■Peppertree
 ■Pioneer Park
 ■Placer Hills West
■Placer Pines
 ■Quail Hollow
 ■Quail Ridge Ranches
■Quail Run
 ■Quailridge
 ■Ranchette
■Ranchland Acres
 ■Ravenwood
■Ranchette
■Ridgewood Estates
 ■River Bend
 ■River Crest
■River Heights
 ■River Hills
 ■River Ridge
■Riverpark Highlands
 ■Robles North
 ■Rolling Hills
 ■Saratoga Estates
■Shasta Forest Village
 ■Shasta Hills Estates
 ■Shasta Meadow
■Shasta Terrace
 ■Shasta View Gardens
 ■Shasta View Terrace
■Silver Creek
 ■Silver Gate
 ■Silver King
 ■Sonata
 ■St. Thomas
 ■Stanford Hills
 ■Summer Hill
 ■Summerfield Meadows
■Sunset Avenues
 ■Sunset Hills
 ■Sunset Oaks
■Sunset Terrace
 ■Sunset West
 ■Tanglewood
■Terra Vista
 ■The Bluffs
■The Knolls
 ■The Vineyard
 ■The Vistas
■Tierra Bendito
 ■Tierra Oaks
 ■Timber Hills
■Timber Ridge
 ■Tucker Oaks
 ■Tuscan Gardens
■Tuscany Villas
 ■Twin View
 ■Valley View Subdivision
■Victor Estates
 ■Victoria Highland Estates
 ■Vineyards At Anderson
■Viola Meadows
 ■Vista del Monte
 ■Vistancia
■Waleswood Acres
 ■Western Acres
 ■Western Oaks
■Western Ranches
 ■Westgate Village
 ■Westside Estates
■Westwood Manor
 ■Whispering Oaks
■Whispering Woods
 ■White Hawk
 ■White Oak Ranches
■Willow Glen Estates
 ■Winchester Manor
 ■Windsor Estates
■Woodacre ■Woodside Meadows
Introducing a fresh new look for your Profile.
Click the 'Edit Profile' button below to enter 'Edit Mode' and continue the tour.