This reflection of the moon on the ocean was captured earlier this fall.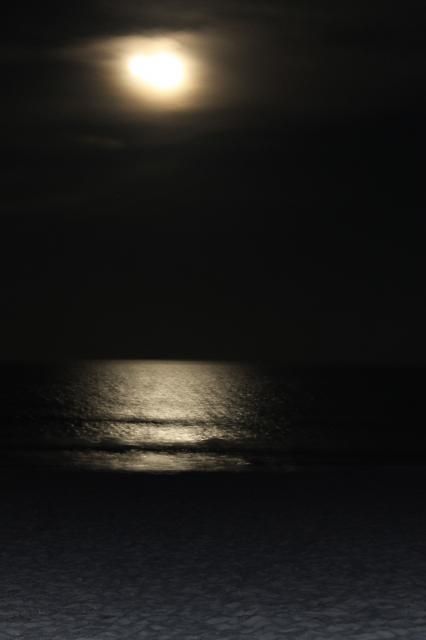 One of the most beautiful sights I have seen is the reflection of the full harvest moon on the ocean. 
This was not a harvest moon but the way the light filtered through the clouds and the sand in the foreground was breath taking.