The Problem Is . . . You See It AS A Problem
If you notice that my blog has a crapload of broken links, I am aware. We had a database crash on one of my websites requiring recreation of the media library so that the image URLs can be restored. PITA but I ain't gonna dwell. It'll get fixed and I'm too busy to feed the frustration. This got me to thinking . . .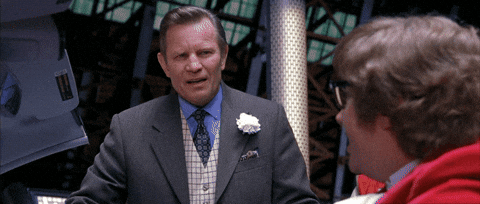 I talk to a LOT of people, daily, in the 2 businesses I run. And continually I come across folks who make huge deals out of small issues. ESPECIALLY in real estate. 
MOST of the time, ooooh, I'd say 99.99999% of the time, the problem isn't a problem at all, but something to be perfected, integrated, massaged into compliance. Or . . . nothing at all.
It's not really a problem if it can be solved, is it?
When I wrote astrology for the masses, one of the publications I worked at the longest (13 years) was Starscroll. Yep, those little rolled up scrolls you'd get at the grocery store checkout. Astrology writing is VERY formulaic. One of the 'rules' was:
Create a problem, then reveal the solution. 
This is often done in real estate as well.
We humans are little walking, talking computers, constantly in problem-solving mode. In order to 'justify our existence', we occupy our time WORRYING, fretting over what could be wrong in our otherwise blessed and bountiful lives.
WHISKEY. TANGO. FOXTROT!
Many people feel if they are not 'on the edge', iterating all the time all the time all the time, they may not anticipate something that could blow up in their face. Sure, it's good to think a few moves ahead on the chess board; that's what separates a good broker from a great one.
But equally important is NOT overreacting, jacking everyone else up. I see agents doing this to their own clients! 
I have a client in my spiritual counseling business who is always 'looking for patterns' that may indicate a disaster looming. And guess what happens? Disaster manifests. And she gets to pay me big bucks to essentially tell her to cut that shiz OUT!
When you vibrationally align with worry, 'that which you hath feared shall come upon you' and it's your own damn fault for creating it!
So, hotties, a little reminder. Be cool, see challenges as divine providence, laugh at what is broken and don't fix what ain't.
And for Goddess' sake, don't quit!!
🎵Every angle, every option
Checked my facts again and again
Tore it apart a thousand times
And stood it on its head
Went over it and over it
Considered different points of view
Put things in perspective
But I can't find the error
No ideas, no clues
Well, what the Hell am I supposed to do?

I've really got a problem here
Quit? NO! NO PROBLEM!🎵