My, how time flies. Can you believe it's already October? All of the best holidays come in the last quarter of the year. The first biggie, of course, is Halloween. But why wait until the 31st to celebrate? Havasu Halloween 2019 offers several fun events going on between now and then. Which ones do you look forward to the most?
Havasu Halloween 2019
Haunted Houses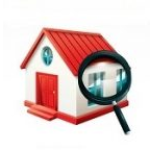 The Lab - Virtual Reality Escape puts on an amazing haunted house every Wednesday through Sunday from now until November 2nd. They set up their "lab" at 231 Swanson Ave, Suite 208. For $10 per person, walk through a haunted house that belongs on any Hollywood soundstage. Live actors and special animatronic props provide scares galore. For more info, contact The Lab at (928) 733-5049. A portion of the proceeds benefits local Havasu schools. Hours: 5 pm to 10 pm Wednesday to Friday, 12 pm to 10 pm Saturday and Sunday.
The Shops - For the first time ever, The Shops hosts a haunted house. Beginning this Friday, October 18th, Suite 714 transforms into a spooky haunted house that the whole family can enjoy for free. Hours: 5 pm to 10 pm on October 18th, 19th, 24th, 25th, 26th, 30th, and 31st.
LHC Rotary Club - The Rotary Club partners up with the high school's Interact Club to host their own Museum of Horrors event at the ASU Campus for just $5 per person. As a special treat, actor CJ Graham, who played Jason in Friday the 13th Part VI: Jason Lives will be on hand Friday, October 25th, to sign autographs. Feel free to bring any memorabilia you wish to have signed by him with you. Organizers warn that this might be too scary for the younger kids. So, you might want to get a babysitter for them. Money raised from the haunted house benefits local charities that the Rotary Club supports. Hours: October 25th & 26th, 5 pm to 10 pm, October 27th, 4 pm to 7 pm, and October 31st, 5 pm to 10 pm.
Trick or Treat Events
The Shops - This weekend, The Shops at Lake Havasu host their annual trick or treat event. From 4 pm to 6 pm this Friday and Saturday, organizers set up bounce houses for the kids and a Hangar 24 beer garden for the adults. Kids visit each storefront to pick up their treats (no tricks here). Free admission to the festivities, but you pay for any beer you drink. Afterward, visit The Shops' haunted house. For more info, contact The Shops at Lake Havasu's office at (928) 764-2400.
Main St Halloween Fright Night - Since the mid-2000s, downtown Havasu shuts down vehicle traffic so that kids can safely go back and forth between businesses to do their trick-or-treating. This year is no exception. Bring the kiddos to Main St/McCulloch Blvd between 5 pm and 9 pm for a safe alternative to traditional candy gathering. They also provide games, a bounce house, and even a ghost walk or two. It's loads of fun and absolutely free to attend.
Pumpkin Patch
Firefighters' Pumpkin Festival - Who needs a pumpkin patch when you can have a pumpkin festival?! Our Havasu Firefighers Association hosts one of our favorite Halloween traditions at Springberg McAndrew Park (McCulloch & Querio Dr).  For just $5 per person (kids ages 3 and under are free), hop aboard a carnival ride, let loose in the bounce house, get your face painted, see vintage tractors, and listen to music. Kids karaoke, arts and crafts, a climbing wall, and more events are also waiting for all who enter. Of course, visit the pumpkin patch to find the perfect pumpkin to bring home with you. Food will be available for sale as well. Proceeds benefit several local youth programs. Hours: October 25th, 5 pm to 9 pm and October 26th, 9 am to 7 pm.
FEATURED LAKE HAVASU PROPERTY FOR SALE
Visit any of my Lake Havasu real estate sites below for more information on the Havasu market:
Liz Sells Lake Havasu
Homes for Sale in Havasu
Havasu Area Homes
Just Call Liz
Originally posted on my Lake Havasu real estate blog here: https://havasuareahomes.com/havasu-halloween-2019/.