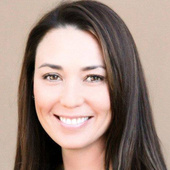 Real Estate Broker/Owner
Jaime Shurts
RE/MAX International Inc.
3955 S. Lake Mary Rd.
20343 N. Hayden Rd Ste 105
Scottsdale , Arizona 85255
---
RESULT DRIVEN, PROFESSIONAL. WITHOUT QUESTION THE GO TO REALTOR IN SCOTTSDALE, PARADISE VALLEY AND PHOENIX. READ TESTIMONIALS OF WHAT OTHERS HAVE TO SAY. I LOOK FORWARD TO PROVIDING YOU THE BEST!
Get to know Jaime Shurts
18 years in the Real Estate Environment.  1998 Rookie of the Year Toll Brothers, Inc. #1 Luxury Home Builder in United States.  Designated Broker, Marketing and Salees 2004-2010 Pine Canyon Realty, Club.  2010-2012 Top 10 Producer at Russ Lyon Sothebys.  2012 to Present Owner/Broker Remax Fine Living.  
Integrity.  Character.  Work Ethic.  Experience.
Consulting clients in the largest finanical purchase which needs to make sense financially and allowing clients to also emplement their goals and dreams is my passion.   To create the best experience in real estate possible is the result.  
Awards
Rookie of the Year
Top producer Russ Lyon Sothebys
Certificate of Excellence Southwest Region, Remax International.
Owner / Broker Remax Fine Living
Skills
Negotiation.  Build.  Design.  Marketing.  Sales.  Follow Up.  Communication. 
Accountability.  Result Driven. Resale.  Buy.  Sell.  Stage.  Decorate.  
All encompassing real estate knowledge and experience.
Testimonials for Jaime Shurts
Jaime possesses all of the qualities an exceptional agent should have. With her extensive knowledge and experience of the real estate market, superior negotiation skills, and dedication to her clients' needs, I was able to acquire a home that exceeded my expectations and was well within my budget! I would gladly recommend her real estate expertise to anyone looking for a new home. Thank you Jaime!


Dr. Jaime and Dr. Brantley Gaitan

03/09/2014

When we first met Jaime Shurts, she was selling a home in Paradise Valley in the community of Finisterre. She was so motivated to sell the home for her client she was actually directly helping the painters and contractors get the home ready for sale. Her dedication and commitment were instantly apparent on that first meeting. We knew right away, whether we were looking for investment properties, or needed to buy our sell our primary home, that Jaime Shurts would be our realtor. Its been just over a year since that first meeting and thus far Jaime has delivered above and beyond what is expected of a realtor. She has helped us obtain and remodel two fantastic investment properties in Scottsdale. She is currently helping us with our primary home in Paradise Valley. Again and again she has demonstrated she is an outstanding realtor, but more importantly she is a wonderful and caring person.

Marina McLennan

02/05/2014

Jaime Shurts and her team did outstanding work to coordinate four interrelated deals in a short period of time, resulting in a win win outcome for all parties involved. Jaimes integrity, diligence, business savvy, and professionalism were exceptional. She is an extraordinary real estate agent.

Marina

Dr. Bruce and Patti Okun

07/03/2013

Working with Jaime Shurts has turned out to be a joyful experience that she was able to streamline with her own unique talents. One of her talents is coaching this of us who are not familiar with the process of buying. In my field, listening is of utmost importance. Jaime is able to listen and to respond in ways that we are able to hear, even when emotion enters into the picture! I feel very fortunate to have had this opportunity to work with Jaime.
We have now done two transactions with Jaime and both were beyond our expectation of successful results!!!

Rb and Amanda Botto

05/01/2013

If you are lucky enough to know Jaime, then you are lucky enough to have your needs not only met, but exceeded. Together with Carolyn, Jaime effortlessly handled our luxury home rental in DC Ranch. Within days we had an offer due to her extensive network of potential buyers/renters. Jaime thinks from the client's perspective and makes the process a breeze for all involved. No headaches. No stress. Jaime and Carolyn are hidden gems when it comes to the luxury real estate market and we highly recommend them.

Kevin and Barbara Nelson

01/15/2013

My wife and I have been completely satisfied with the services provided by our realtor Jaime Shurts. She has gone above and beyond in many areas, completely exceeding our expectations. She negotiated a great price on the house and put us in touch with her network of service providers. Being part of the Jaime support network is fantastic and in addition to great mortgage terms we now have a handyman, landscaper, air conditioning guy, dry cleaner, interior designer, and cabinet maker. Jaime and Carolyn provide an unparalleled level of support. In a world where realtors normally are hard to start as a Yugo, Jaime provides Bentley
service.

We have also referred our son to Jaime and Carolyn and know he's in good hands!

Mark and Lindsey Mulder

10/01/2011

Jaime did a great job of selling us on Pine Canyon experience and lifestyle. It took us over a year to find the right home for our family, but she stuck with us and we are now enjoying our home like we never imagined. We owe her many thanks!

Recently I purchased a second home to escape the Phoenix heat in Northern Arizona. I have dreamed of this fro some time. I was fortunate to be referred to Jaime Shurts and her staff. Jaime realized what I was looking for and did a fantastic job of not only matching my expectations but surpassing them. I was able to purchase a home that has made me and my family comfortable in all aspects. Thanks to Jaime, the realization of my dreams has come true. GREAT JOB!!

Dan Marjerle

Pete and Lisa Morrow

08/01/2011

Jaime is fantastic! She worked tirelessly in properly positioning and marketing our home. Her sole focus has been on exceeding our expectations. Her efforts were critical in selling our home at a fair price in a very difficult market. I particularly appreciate her ability and willingness to provide her honest assessment of the market and what it would take in order to have our home sell in a reasonable period for a fair price. Thank you Jaime!

Geoff and Cecilia Miller

06/20/2011

Working with Jaime was a terrific experience: efficient and friendly to the highest degree. She qualified us so well that we made an offer and bought a house based on only one visit with her. Then there is Carolyn who is first class with the paper work and follow up to closing. This is a first class team that I am very happy to recommend. What's more we have all become fast friends.

Geoff and Cecilia Miller
Introducing a fresh new look for your Profile.
Click the 'Edit Profile' button below to enter 'Edit Mode' and continue the tour.