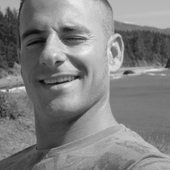 Services for Real Estate Pros
Steve Bowen
Scottsdale, AZ

—

Taglierre Partners, LLC / Bowen Investments, Co.
We can provide Real Estate Product up to $1 Trillion nationwide for SFR REO/NPNs, Commercial REO/NPNs & REO Hotels/NPNs and more! Have a buyer? We have product!
Get to know Steve Bowen
The product of a West African third-world country, I came to live in Arizona in June of 2008 after a 6 year stint in the US Air Force. After working as an energy consultant with a Fortune 500 Company for 3 years I realized that helping people, any person or entity, through real estate was truly an exciting avenue for me.
Several years ago, I left to do just that. Beginning with helping invidividual "note-holders" who needed cash for their monthly payments through my network of note buyers I realized that helping people could be extended to all avenues in the real estate market. I decided to ramp up my exising operations in October of 2009 to venture into real estate investing as well as headlining as a Marketing Consultant for other investors.
I am now able to use my love, passion and ambition for helping others; even in THIS current economic down turn.
I am ecstatic to be a part of this wonderful community and look forward to meeting more individuals here whom I can learn from and possibly help in the mutual benefit of our individual and business goals long term.
Certifications
I am an investor, not a Real Estate Agent or Realtor. I buy and sell BULK REOs for ALL product "real-estate related" for any price range. I work hard to find creative solutions to real estate challenges that others won't. I can close quickly with no hassles or commissions and will handle all the paperwork. If you are an investor, investors/buyer rep or Seller IM, then we can meet ANY of your investment strategy demands.
My sources include product Nationwide for SFR REO/NPNs, Commercial REO/NPNs & REO Hotels/NPNs etc…
Source 1 - Min $1Million to $10Million
Source 2 - Min $10Million to $20Million
Source 3 - Min $20Million to $100Million
Source 4 - Min $100Million to $1Trillion
We can provide you with fresh product based on your requests, written in detail on your LOI. We do not shop LOIs.
Our 4 easy protocol steps - The process the bank follows:
1. The NCND needs to be signed by the buyer. Please send an LOI with Soft POF attached with either a escrow name or attorney name and stating the specific properties or notes they want to buy and the amount they wish to purchase.
2. The bank prepares the product to order and then forwards to us for review within 5 days of completed paperwork.
3. The buyer has up to 5 days to review the product. After which the buyer is required to make a 10% deposit in Escrow with the Title Company. The deposit will be credited to the purchase price at closing.
4. The Due Diligence period is a minimum of 5-10 days after which escrow closes. The Day prior to closing, the buyer wires the remaining funds necessary to close into the Title Company's escrow account. Instructions are in writing on how the money is to be spent, purchase price, closing costs, commissions, taxes, etc.
As soon as we receive the signed NCND back from your buyer, and we have received the LOI with SPOF, we will get with our banks to begin compiling your product per your investment criteria outlined in your LOI.
Thank you and we look forward to working with you and with whom your represent.
Please call: 703-424-8651 or e-mail Steve@Taglierre.com.
Introducing a fresh new look for your Profile.
Click the 'Edit Profile' button below to enter 'Edit Mode' and continue the tour.