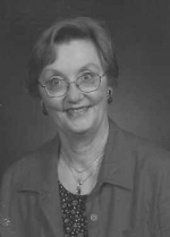 Services for Real Estate Pros
JudyAnn Lorenz
Virtual Marketing Consultant
Mansfield, MO

—

Bar JD Communications
Nurture Marketing Consultant - Kibitzing and advising on your next step, no magic, except for a little website coding, simply good work. "Joining you to establish your online presence".
Get to know JudyAnn Lorenz
Picture YOU in the mirror:  You and your office fit right into the reflection of the Office Mirror.  See Yourself as a WINNER!
Where will you get the time? How will you get every thing done? Take a second look in the Mirror Bar JD Communications is right there at your side.
We work at your side; not under your feet. 
At Bar JD Communications, you can get assistance which lets you devote time and energy to 'taking care of people'.  We all know that this is the same as 'taking care of business' and the agent who takes care of people has the best business.
Specializing in Nurture Marketing Strategy -- nurturing your prospects and clients as they make real estate decisions.  Emphasis on Internet marketing and direct marketing to your 'community'.
I build and maintain real estate websites that can be connected to your IDX or where you can add your newest listings for convenient searching. A website where you or staff can make small additions and changes conveniently.
I'm here to consult with you regarding ways you can market your services. 
We are a VIRTUAL OFFICE, specializing in COMMUNICATION, located at the
Crossroads of the Ozarks in Missouri USA,
about Forty-five minutes East of Springfield driving Hwy 60.
We are able to work with clients all over North America
COMMUNICATING with you, the client, via Internet connections for chats, messengers, email, telephone or snail mail.
Anyone looking for COMMUNICATING, off-site, business support is welcome at Bar JD.
Customer service is important to us.  We don't try to do everything.  We work on doing a few things well. 
We work at your side; not under your feet.
We're ready to partner with you for the success of your project.      
JudyAnn Lorenz's Blog Posts
Certifications
Have you developed your Social Media Marketing Strategy?  Social Media is an essential part of marketing real estate or any other product.  Polls show that people expect companies and brands to interact with their market on Social Media.  So, how do you
keep it from taking all your time? make the most of your social media activity? get yourself out there?
By utilizing your Social Media Marketing Strategy.  Because of training through VAclassroom, I am ready to help you get our social media wings. Do you use your Facebook and Twitter accounts in a business-like manner?  I have the techniques to help you develop your territory at your social media accounts to your greatest advantage.
I am a Social Media Marketing Specialist, part of a network that watches for updates and new things on the social media playing field. 
Nurture Marketing Certification through ProResource training gives me experience in email marketing, direct mail and social media. Nurture Marketing works with the way people are wired to connect.
WordPress has my heart; I love helping people build SEO friendly websites for their businesses. The Genesis frame for WordPress offers many different, mobile responsive theme choices, with some particularly strong ones to serve real estate.  Infusionsoft and 1Shoppingcart offer steller opportunities to engage with your leads. Aweber, ConstantContact and MailChimp are other services I work with.
Connect with me:
Twitter id: BarJD
FaceBook FanPage - BarJD - Marketing

LinkedIn: http://www.linkedin.com/in/vajudywithbarjdcommunications
I have approximately 20 years of real estate experience in Wyoming and Missouri.  My Missouri license has been placed in inactive status; I am well aware of the things an unlicensed person can or cannot do for an agent.
Your business would benefit most from my skills at developing marketing materials and campaigns, writing for you and helping you build relationships with your clients and customers.   I have experience writing advertising/descriptions for print, radio and internet and can work the dashboard at the backside of the MLS website. 
As a virtual assistant, I work behind the scenes, letting you shine at doing the things you do best.  A core intent of my practice is to help you build relationships with your clients and customers, providing them with service in your field.
Please feel free to contact me with your questions.  There is no charge for a first consultation.  Should we decide to work together, I will invite you to sign a work/pay agreement with me.
If I don't know the answer, I have a large and knowledgeable network where I can ask.  
Introducing a fresh new look for your Profile.
Click the 'Edit Profile' button below to enter 'Edit Mode' and continue the tour.