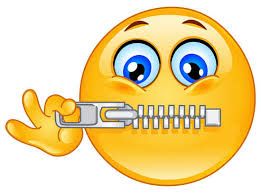 Political Correctness In Real Estate Advertising
Political correctness is increasingly becoming an issue in Real Estate advertising. As an agent I am constantly looking for words to describe my listings in a positive light without offending anyone who may be reading my descriptions...

For example, you cannot say "steps to the elementary school" or "walking distance to shopping and restaurants" because that is considered discrimination against individuals who are physically incapable of walking.
Political Correctness In Real Estate Advertising

Or, when describing a large home with an expansive master suite, it's now not appropriate to say "his & hers closets or bathrooms" because this would exclude same sex couples.

I am constantly writing and then re-writing my property descriptions to get them just right because I would never want to offend anyone or find myself in violation!
Political Correctness In Real Estate Advertising

My buddy's at the National Real Estate Post elaborated on this very topic in their video blog this week.... The National Real Estate Post