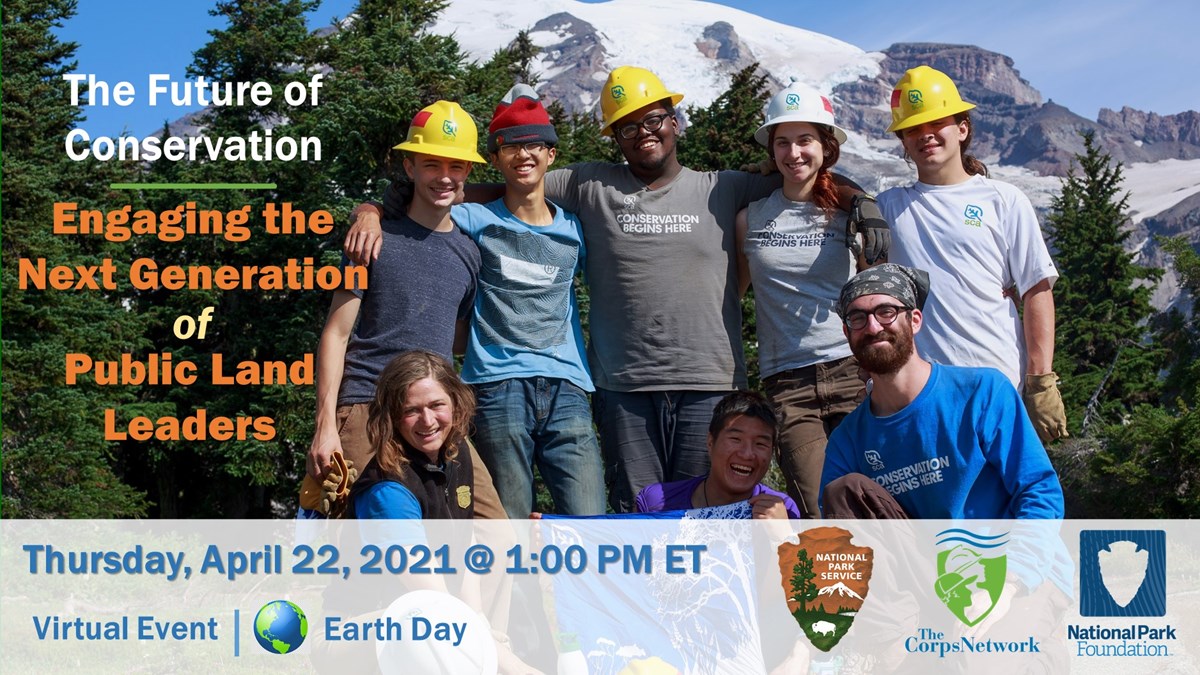 Tune in at 1pm EST (10am PST) on Earth Day, April 22, for the virtual event, "The Future of Conservation: Engaging the Next Generation of Public Land Leaders," and hear directly from leaders about their passion and personal involvement with the conservation movement and how service corps programs support national parks, participants, and local communities. The event will feature remarks by NPF's President and CEO Will Shafroth, NPS' Chief of Youth Programs and Experienced Services Division George MacDonald, and The Corps Network CEO Mary Ellen Sprenkel. Register for the event HERE.
Image courtesy of Student Conservation Association.
Thanks for reading "Celebrate Earth Day with National Parks April 22".