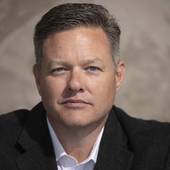 Education & Training
Chris Pollinger
Consulting for Luxury Teams and Brokerages
San Diego, CA

—

Berman & Pollinger, LLC.
Chris is a nationally recognized speaker, motivator and coach. His Mastery Coaching program is the Leader in Strategic Business and Life Coaching for Real Estate's Elite.
Get to know Chris Pollinger
Straight out of the "dog and pony - look at how cool we are" brochure -
Mr. Pollinger is a recognized industry leader and has  served as President of Real Estate Business Advisors, President of the Professional Realty Council and an executive  at RE/MAX Real Estate Services creating and running the advanced coaching and training program at an organization that handled over $4.3 billion in real property and ranked 6th in the nation for per-agent productivity. 
He is a nationally recognized speaker, motivator and coach who has created a unique and proprietary system specializing in helping real estate professionals make the paradigm shift from success into significance through building a stable, profitable and saleable businesses, breaking through their personal and business barriers while re-orienting around their core values and strengths.  He is the creator of the Mastery Coaching, Performance Coaching, and Legacy Coaching systems which has set the standard within the real estate industry elite.
He is a member of The National Speakers Association, a member of the NSA's Business Coaching Professional Experts Group, a member of the NSA's Facilitator's Professional Experts Group, a member of the NSA's Motivational and Keynote Professional Experts Group, a member of the NSA's Sales Experts Professional Experts Group, a member of the NSA's Seminar and Workshop Leaders Professional Experts Group, Former Director of the Orange County Association of Realtors, and Certified Instructor for Quality Service Certification. He holds a California Department of Real Estate Broker's License, is registered as an Investment Advisor Representative with the Financial Industry Regulatory Authority (FINRA) and the National Association of Securities Dealers (NASD), and the North American Securities Administration Association (NASAA) with a Series 65 securities license. He is a graduate of The Master's Program, member of The Barnabas Group and holds the advanced real estate designations of Quality Service Certification (QSC) and Certified School and Community Advisor (CSCA).
With over 15 years of real estate experience, and over 17 years of experience in high-impact training and coaching with industry leaders, executives, brokerages and teams, Chris has become a highly sought after authority.  He has been involved in launching numerous business start ups and assisting growing companies in both the private and non-profit sectors while analyzing business strategies, viability and growing profitability.
Chris Pollinger's Blog Posts
Certifications
"Chris's energy and enthusiasm were contagious to everyone who had the pleasure of working with him. Together we were able to design and build many business processes that defined the companies standard for coaching, recruiting and retention. Chris's passion for his work was key to his dynamic leadership of these initiatives."
Colin Hart, Director of Technology, RE/MAX Real Estate Services
"Creative, dynamic and charismatic best describe the multiple assets that Chris presents to all those who meet and work with him. He is passionate about his training, enthusiastic when he speaks and possesses a myriad of skills that define him as one of the best Management Coaches in the Industry."
Carla King, Senior Sales Representative, Title Insurance Industry
"Chris has been instrumental in helping the Dixon Team manage our business in today's uncertain market. He has guided us in developing a team to broaden the level of service that we offer to our clients, further developing our business plan and managing the systems we have in place." Thyra Dixon, Co-Owner Dixon Team, RE/MAX Real Estate Services   "I know Chris through some connections at Re/Max, and I can say for certain that he knows his stuff. I know many of the agents that he has coached, and most of them have benefited greatly from his leadership. I'd recommend Chris' services anytime to a beginner or advanced real estate professional." Justin Smith - Blogging Coach - SEO | SEM | SMO, Director of Coaching, Real Estate Tomato   "Before starting our Real Estate practice, Todd and I were in the sales training industry for a combined 20 years. After working with Chris Pollinger for over a year, we can easily say Chris is the best coach, mentor and trainer we have ever had the fortune to work with. Based on the advice, strategies and skills learned from Chris, we are on track to double our production over last year. The best thing about Chris is that he doesn't provide a "cookie-cutter" solution. He understands that each agent must develop their own unique strategic vision and has helped us develop a business plan custom fit for our goals. The next best thing about Chris is that he is in tune with today's consumer and doesn't teach old, outdated "selling scripts" that probably never worked to begin with. Instead, he provides agents the edge we need to connect with the tech savvy and service demanding customer that exists today. Thanks Chris - you are the best we know at what you do. Todd & Nancy Moeller" Nancy Moeller, CPA, Agent, RE/MAX Real Estate Services   "I selected RE/MAX to be associated with, because I believe it to be the best of the best. I knew that I would have the combined knowledge and talent of more than 450 of Orange County's best real estate professionals to draw upon, however, at the time; I did not realize that I would also have the pleasure of an association with a world class life coach - Chris Pollinger. As an 18 year IT executive with a global pharmaceutical company, I know a world class coach of any kind, when I see one. Chris knows his craft to be sure, the technical information, people skills and the negotiating dynamics of a deal. He is extremely well versed in the arts of business management, leadership, and team building, and is an "out-of-the-box" thinker, in all areas. I always learn something from Chris in every conversation in which we engage. However, I believe his most shinning talent, is his ability to convey life wisdom. Not just by way of the treasure trove of information he has amassed, but, in a personal, grounded, experienced, and knowing way. His ability to correctly feel who a person is, and to use his own experience to "walk a mile in their shoes", is especially keen. In a world full of posers, Chris is the genuine article. I am proud to call him my mentor, and my friend." Tony Dove, Principle, AnaheimHillsOnline.com   "Chris is a very motivating speaker and teacher. He is always willing to help you grow your business. He shares ideas and strategies that can help you get to the next level. I would highly recommend him as a professional coach or speaker." Scott Alden, Real Estate Agent, Re/Max Real Estate Services, Inc.   "I like that Chris has obviously been in the trenches. I am not a big fan of sales trainers because they usually don't have any idea that RE sales is different and much more life-changing, than widgets or banners or sun-visors. A Buyer of Real Estate, IMHO, deserves ultimate respect because they are serious and grounded Buyers and Sellers - Investors and people who understand (or want to understand) the magnificent benefits of RE ownership. Chris realizes and respects our clients, as smart and sophisticated and knowledgeable consumers. I love what I do and always have. I feel that I help people acheive their dreams. I believe that Chris has that same philosophy, but that he is better at explaining it than I am.... Lisa Henderson, Broker   "Chris is honest and has a super work ethic. He takes pride in what ever he does. He has style and integrity. As a business coach for RE/MAX real estate services, he has increased my productivity and decreased my bottom line through advanced coaching techniques and has offered creative solutions to my real estate challenges." Cheryl Lynch, Owner, Lynch & Associates  
Introducing a fresh new look for your Profile.
Click the 'Edit Profile' button below to enter 'Edit Mode' and continue the tour.