Having lived in Western NY for a number of years, we often made trips to Niagara Falls.  No matter how many times you go there, it is always the same reaction.  Nature at it's greatest.  Enjoy the sites!
The American Falls as seen from Niagara Falls, Canada.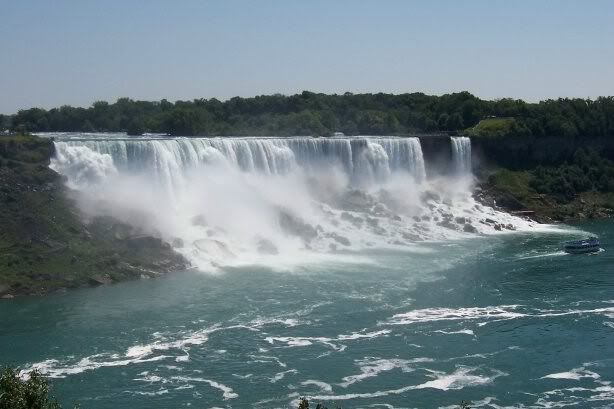 This is what is known as the Bridal Falls.  You take an elevator down, climb along the wooden stairs and get really close to the roaring waters.  Really thrilling.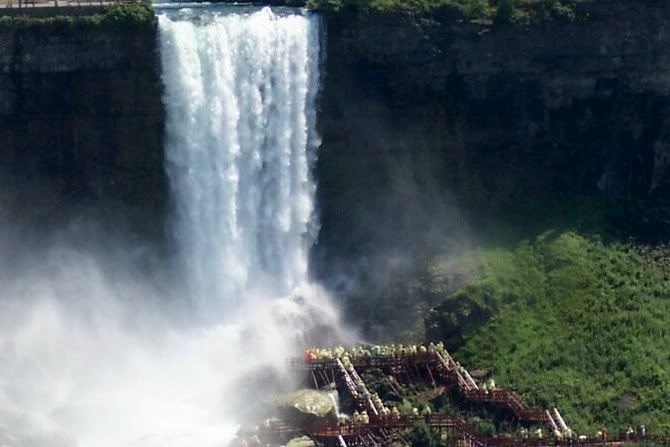 Horseshoe Falls, are on the Canadian side.  Amazing site.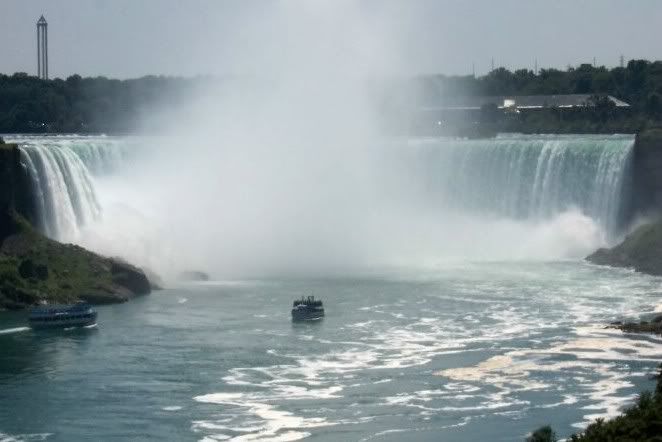 The Maid of the Mist.
You get to ride on these overcrowed boats and get up close and personal with the Falls.
This is a must if ever you go.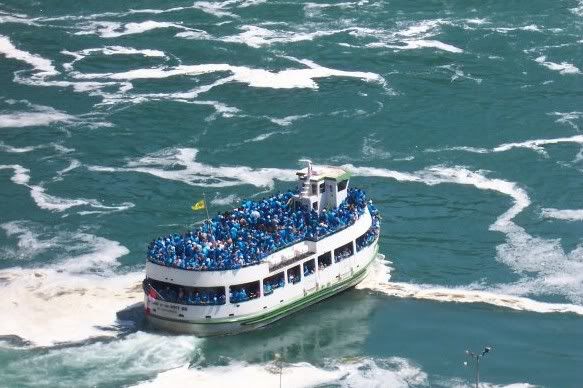 The International Bridge is a great way to walk across the Niagara River into Canada and see the Falls.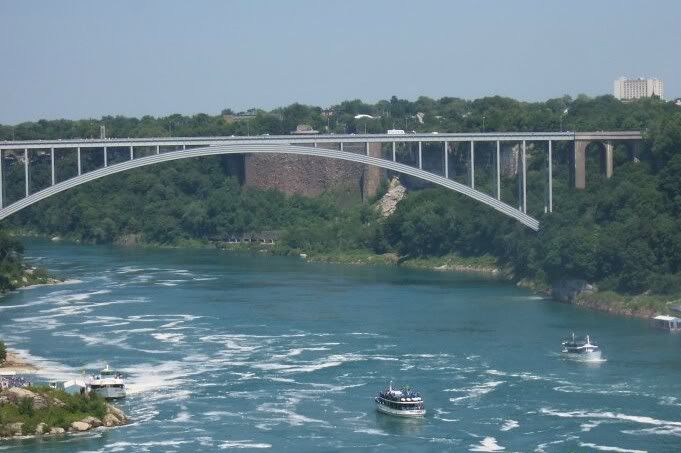 While visiting Canada, I highly recommend you dine at the Skylon Tower which gives you a breathtaking view while it overlooks the Falls.