What creates a community?
I suppose we could say time. By accident we tend to stumble into each other's paths sufficient to create some sort of relationship.
I think it's more than that.
We become a community when we share a common bond. It may come through following the common path of witnessing a local team achieve… or, conversely, fail. It may come through collective festivities… where we party with one another.
However, as is true with friendships, many of our deepest relationships are forged through the fire of adversity. In short, through the crucible of mourning we find comfort with those who are "there" for us.
I wish it weren't so.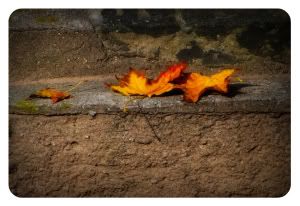 The town of Gilbert experienced festivity and tragedy in a single day. With the passing of a local high school student, Kelly Tracy, and the injury of her brother in an early morning car wreck one community is doing what good communities do. They are reaching out to a family in their darkest hour.
The Highland High School band, distraught, cancelled their saturday parade appearance. The students were invited to an evening prayer service at the family's place of worship, City of Grace church in the neighboring city of Mesa. Collectively they mourned.
This is diffucult for all of us... not just those who have lost loved ones under similar circumstances- our friends and family casualties to a preventable act- another casualty to a drunk driver. We catch ourselves saying that we shouldn't have to meet this way so often.
Yet, our hearts are big enough to comfort.
A family needs our encouragement. They are witnessing what happens when a community comes together. Collectively we can provide that added strength that is needed when the burden becomes heavy.
The world lost another young one… Taken far too soon… and we wish the Tracy family well. We can only imagine the depth of emotion you're dealing with right now. Our thoughts are with you.
For those who wish to offer your assistance (from AZCentral): A memorial fund has been set up through Washington Mutual and Chase banks to pay for funeral costs. A funeral service will be held at 11 a.m. Friday at the City of Grace Church, 655 E. University Drive, in Mesa.
Anyone who wants to help the Tracy family this week either through volunteering or contributions of another sort can contact Highland High School Band booster member Deidre Baxley, kdbxly@cox.net.
-------
Photo Credit: "Lonely Leaf" by Mateusz Stachowski