The agents and administrative staff at Century 21 Ryan Realty are getting into network blogging!
And we think the best place to start is on the ActiveRain Real Estate Network.
There are currently 84,000+ members on this unique networking blog platform. These members are involved in the real estate industry in some way, either as agents, mortgage lenders, title companies, home inspectors, home stagers, or some other aspect of the profession.
Our real estate office is located on Thomas Drive, directly on the Gulf of Mexico in Panama City Beach, Florida. When buyers and sellers start thinking about real estate options on "The World's Most Beautiful Beaches" there is a lot of competition!

Network blogging helps consumers find real estate agents! ActiveRain Network blogging really gets the Google Juice pumping! Google Juice feeds on the Search Engine Optimization (SEO). The content in the blogs and the tags at the end of the blogs provide the key words needed for the SEO. One of the most difficult things that real estate agents face when they start blogging is simply learning about blogging. No other blog platforms offer the education, support, and step-by-step instruction found on ActiveRain.
Let's start with the official ActiveRain blog. This page helps members learn about special effects and new features developed within the system like the new FAQ tab. The profile page states its purpose: "A blog about the current happenings on the ActiveRain Real Estate Network. What's new, where we're going, updates and more..." But who writes all these great tips, pointers, instructive posts and technology information to help real estate professionals learn the art and skill of blogging?
The Active Rain gurus, of course?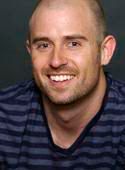 Jonathan Washburn (co-founder of AR) posted the rules of the ActiveRain "weltanschauung" ... you'll just have to click on the high-lighted link to understand! Sometimes Jon encourages "Rainers" to sharpen their blogging skills by reading outside of ActiveRain. He teaches the AR Tribe through informative posts about Search Engine traffic.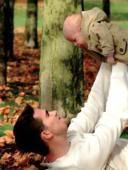 Bob Stewart recently posted this article explaining the benefits of using Firefox in The Rain. Bob's profile tells us that he is "In charge of ActiveRain community support. I'm the link between ActiveRain and our great members. Are you having an issue? Get a hold of me, hopefully I can work it out for you." Bob is also using his profile "pic" to tell us that he is a family man, too.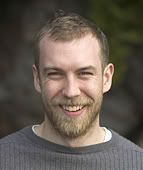 Matt Heaton's profile page tells us that three years ago he co-founded ActiveRain "along with Jonathan Washburn and James Hillyerd." Prior to AR, he was primarily in technology and he is passionate about his paleontology hobby. Matt wrote a great post about AR Traffic, too.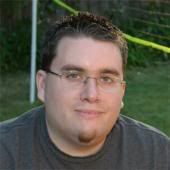 Most of the time, AR members don't hear much about the mysterious 3rd co-founder, James Hillyerd. His profile is written in total "geek" style:
"I'm buzzword compliant: Open Source, Linux, Java, Ruby on Rails, Perl, SQL, HTML, XML, TCP/IP, etc."
Could someone google that and get back to me on it?
Don't think that the only ActiveRain brilliant minds are all male, oh no, there is an AR "goddess," too. Her name is Nicole Rae , and Nicole is a Community Builder. She writes like one of your best friends, and she really loves her job (most days). Let her know you appreciate all that she does to keep the AR community running smoothly.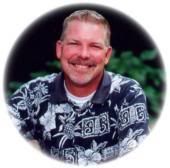 Rich Jacobson is another ActiveRain Community Builder who interacts on a daily basis with members and consumers who read and comment on blog posts. New members should be required to read his post about the AR Community Guidelines before writing their first post!
Just within the past few weeks, AR hired a new Community Builder. Prior to joining the AR Team, Brad Andersohn was known to Rainers as "The Title Man." But most members will tell you that the first person they "met" in The Rain was Brad, who was probably the first person to comment on their first blog post. Even before Brad was on the AR payroll, he was writing "how to"posts for all the "Newbies" and regular members already rich with points.
Brad wrote a two-part post that taught us the basics of setting up our Profile and how to make it complete earning maximum points. Now if he could just tell us how to make our profile pic round like Rich Jacobson's....
So... C21 Ryan Realty agents and any other bloggers who find their way to this post ....... these are the people you need to get to know In The Rain. As you click on the links to their profiles be sure to add each one as an Associate, then click on their "blog" and hit the Subscribe Button.
Next, follow Brad's instructions to setting up your Profile Page. Then you can begin writing your blog... and don't forget to post all your listings for the whole wide world to see. Your Sellers will love you for it, and you can send the page link to prospective buyers........ not to mention all the great Referral Business you will find through AR! Soon you will stop worrying about whether or not blogging works, and you'll be busy working your blogging business.
CENTURY 21 RYAN REALTY INC
8212 THOMAS DRIVE
PANAMA CITY BEACH, FLORIDA
850-233-7926