Posts Just For You- This Week at ActiveRain-October 3 to October 9, 2021
Every day there is something new to learn here at ActiveRain.  With this series, I try to highlight posts that gave me that lightbulb moment. It could be something techie, something about Real Estate or the other professions that I never knew, about a place, or about a person. Or, it could be a post that made me sit up and take notice!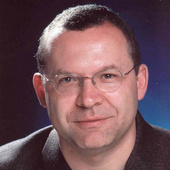 October 3: Endre Barath, Jr. What's At Stake? With the Passage of Senate Bills 9 & 10, the...
You may not live in California but it's important to know what's going on in all areas.
October 4:  Joseph Domino    I never have to remember anything. 
This is such a fun post and I'll bet you can relate to Joseph's post!
Ron and Alexandra Seigel Monday Musings & Inspiration: Letting Things Flow
There's never been a better time to learn to do this! As I mentioned in my comment, it reminded me of the Chinese Finger Trap!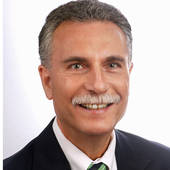 October 7: George Souto First Blog of the 2021 Progression of Fall Colors in Middleton, CT.
I look forward to George's post every Fall. You'll want to follow along to see the changes in color.
Dick Betts How Do You Handle Tag Along Vendors in Social Media?
Good question from Dick. What are your thoughts?
October 8: Corrine Fitzgerald So Much Has Changed
I'll bet many can relate to Corrine's post! What has changed the most for you?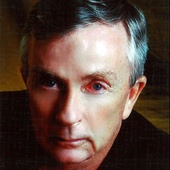 Gary Thomas Key West Real Estate Horror Stories-Below SubZero
Gary's post is also an example of maintaining your brand image!
Anna Banana Kruchten Recipe to Be Happy
Write this one down and put it in your file of must-use recipes!!! Anna is the essence of being positive and happy.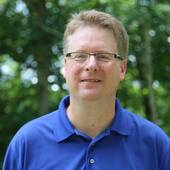 Sam Miller Sunrise Time Lapse Video of Marshall Meadow in Mount Vernon Ohio
You won't want to miss this!!! I've watched it twice and will watch it again. It's very calming!!!
Thanks to Carol Williams for this weekly list which I copied from her post!

Don't miss the upcoming Zoom meetings
October 12th - Katerina Gasset  (The Five Latest Things Happening in SEO)

October 19th - Christel Silver (International Sales)

October 26th - Larry Story (When a Spouse Passes) 

November 2nd -  Buzz Mackintosh (Roundtable Discussion on Placing Referrals)

November 9th - Gayle Boxman, Lise Howe, Paula Hathaway
(Panel on Regional Living)

November 16th - Scott Seaton (Inspection Nightmares)

November 23rd - TBD

November 30th - Ben Kinney (AR Update, Future Vision, Introducing Others to the Rain) 

December 7th - Jack Carter (How To Pay For Real Estate From Apple Pay to Zelle)

Here is the ongoing link to each Zoom meeting
Arizona... You are the same as Pacific time until Nov. 7th
11:00 a.m. Pacific
12:00 p.m. Mountain
 1:00 p.m. Central
 2:00 p.m. Eastern time 


************************************************************************************************
** Don't forget this month's challenge October Challenge: Help Us FALL in Love With Your Area. 
*************************************************************************************************
Please don't forget to check out these very informative posts as well:
Carol Williams Second Chance Saturday-Carol highlights posts that are often suggested by the other members here. 
Debb Janes and Bernie Stea YouTube Thursdays- If you want to learn more about how to do videos for your business, this is the post to follow.
Liz and Bill Spear and the weekly Ask An Ambassador posts!
Thank you for letting me do what I love to do...learn something new every day.