Posts Just For You- This Week at ActiveRain June 19 to June 25, 2022
Every day there is something to learn here at ActiveRain.  With this series, I try to highlight posts that gave me that lightbulb moment. It could be something techie, something about Real Estate or the other professions that I never knew, about a place, or about a person. Or, it could be a post that made me sit up and take notice!
June 19: Dr. Paula McDonald An Unlikely Father's Day Surprise
Miracles do happen. If you've never read of Paula's story, this will warm your heart.
June 20:  Richie Alan Naggar    Good ActiveRain Real Estate Story
Love this story from Richie. Also, a good reminder that not all spammy-ish contacts are spam. 


Thomas J. Nelson Growing in the Unknown

Change is a certainty in life and yet many have difficulty accepting it. Great post by Thomas!
June 22: Jeff Dowler There's a Story Behind My AR Summer Profile
I'm fairly certain that when I first "met" Jeff here, this is the profile I saw. This would make a fun AR Challenge!
June 23: Nick Vandekar Tuning In
What a wonderful post from Nick. What might we be missing when we aren't "tuned in" to what the world is offering us?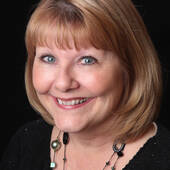 June 24: Joan Cox What is in a Name?
This is a fun post. Share in Joan's post if you had a name you were called when growing up.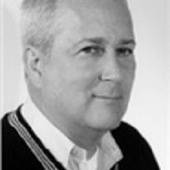 Michael Jacobs Observations, Things Overlooked And...
If you have not had the pleasure of reading Michael Jacobs's ponderings and wanderings this is a good post to start! There's always more to the words than you'd think.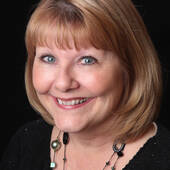 June 25: Joan Cox Can a Post Be TOO Long?
I can remember when we were encouraged to write 1000-word posts. What's your opinion? What I'd say is that a wall of words with no spacing makes my eyes go wonky.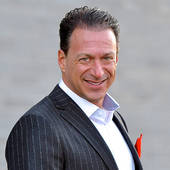 Robert Siciliano Identify Fraud Soars in 2021, Topping 52 Billion in Losses
Thank you to Robert Siciliano for keeping us on our toes. Think about doing what he suggests if you don't want to be included in that number!
Thanks to Carol Williams for this weekly list which I copied from her post!
June 28th - Why I live in Utah & Wisconsin (Eileen Burns, Moderator)
With Wanda Kubat-Nerdin - Wanda Can! & Bob Crane 

July 5th - It's a surprise!
Margaret Rome Baltimore 410-530-2400  will have a Mystery Guest
When you zoom with us, you get all kinds of fabulous surprises.

July 12th - Video NOW
Andrew Moorer 

July 19th - TBD

July 26th - TBD

Aug. 2nd - TBD

Aug. 9th - TBD

Aug. 16th - Video Improvement
Rocky Dickerson 

Here is the ongoing link to each Zoom meeting
11:00 a.m. Pacific (Remember Arizona is same as Pacific time now)
12:00 p.m. Mountain
  1:00 p.m. Central
  2:00 p.m. Eastern
Please don't forget to check out these very informative posts as well:
Carol Williams Second Chance Saturday-Carol highlights posts that are often suggested by the other members here. 
Debb Janes and Bernie Stea YouTube Thursdays- If you want to learn more about how to do videos for your business, this is the post to follow.
Liz and Bill Spear and the weekly Ask An Ambassador posts!
Hannah Williams shares her savvy shopping finds with us weekly in her Philadelphia Steals and Deals Just Like That by HelpfulHannah. 
Thank you for letting me do what I love to do...learn something new every day.